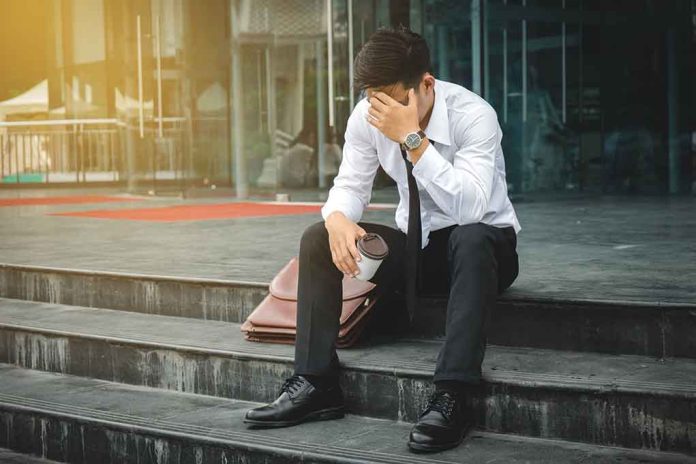 Unemployed? Find Help TODAY
(USNewsbreak.com) – Losing a job can be one of the most devastating things that can happen to you. In the United States, there's a lot at risk when we lose our jobs, as our health insurance is often tied to employment. If you're living paycheck-to-paycheck like most Americans, the effects of job loss or layoff are even worse — and more immediate.
Fortunately, if you find yourself unemployed, there are some benefits available to you (unless you were terminated for cause). Give yourself some peace of mind and stability while you look for your next job by taking advantage of these benefits.
Unemployment Insurance
Even if you've never lost a job before, you're probably familiar with unemployment based upon the chunk it takes out of your paycheck. You pay for this benefit directly — so don't feel bad at all about using it. Unemployment insurance is there for you to use while you're looking for another job. This is available to workers who get laid off or who have been made redundant, or because their employer encountered certain financial problems.
This type of assistance sometimes only lasts a few weeks, and it does take about two weeks to get the first check. You can get this through the state. There are often extensions available, and longevity varies by state.
Continuation of Health Coverage (COBRA)
COBRA allows you to keep your existing employer-sponsored health insurance plan after you've been let go. You can also use COBRA if you quit or face a reduction in hours and lose coverage due to becoming part-time. It will be exactly the same coverage you had and can last 18 months following the job loss. You cannot keep this if you commit fraud or do not pay the COBRA premiums.
Unfortunately, COBRA is extremely expensive. We recommend getting Affordable Care Act (Obamacare) insurance on the marketplace instead, which you can qualify for due to a change of life event (job loss) even if you are not in an open enrollment period.
Temporary Assistance for Needy Families (TANF)
TANF is temporary aid meant for families in emergency situations. If you're unemployed, you may be able to get TANF until you find a new job. Administered at the state level, TANF may be of help to you if you are a parent or guardian as its main purpose is to ensure children have what they need. This could include childcare costs, as you will need availability for job interviews.
To apply for TANF, you'll have to go through your state. Requirements vary by state.
Occupational Training Programs and Unemployment Education
Training your skills can be a useful investment of time while you're looking for a job, especially if your job has been automated or outsourced. Funded assistance programs can help you find a new job and train for a new type of role. These include:
American Job Center: Training opportunities and job search assistance.
Dislocated Worker Program: For those who are laid off or about to be — career counseling, benefits application assistance, and resume preparation.
Trade Adjustment Assistance for Workers: If you lost your job due to offshore outsourcing, this program may retrain you and provide payments while you do so.
Workforce Innovation and Opportunity Act: Native Americans, former prisoners, youth, and other vulnerable populations can take advantage of this act to find a program to assist them at the local or state level.
Losing your job is hard — there's no other way to look at it. Get back on track ASAP with one or more of these unemployment health options to take the next step on your career journey.
Copyright 2022, USNewsbreak.com