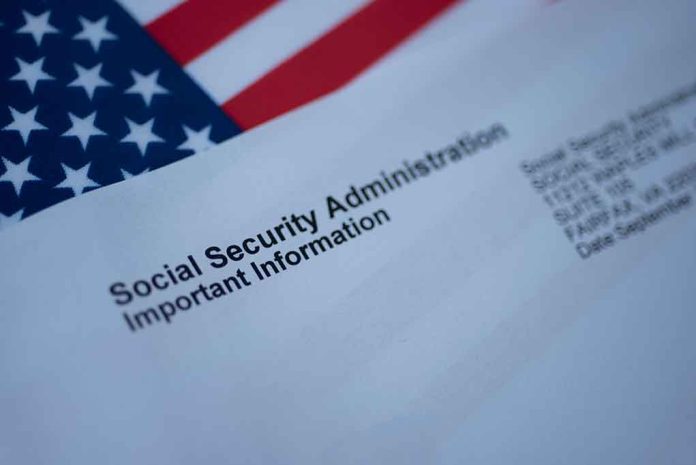 Identity Theft Can Happen At Any Time – Here's What To Do If It Does
(USNewsBreak.com) – Identity theft is when a thief steals a person's personal information and uses it to perform fraud. Using the stolen Social Security number (SSN), the thief can unlock anything from a credit line to medical care to tax refunds and perform fraudulent actions like bank withdrawals and credit transactions. The social security administration has zero tolerance for fraud, and victims are encouraged to report theft immediately so as to bring the offenders to justice.
How Identity Theft Happens
There are various ways SSNs get exposed and stolen. Losing the SSN card is the easiest way to fall victim to identity theft. Thieves have also established other creative ways, like rummaging through home or office trash to look for personal information that contains SSN. In the digital era, thieves also eavesdrop on private conversations or use phishing attacks to get enough information about one's SSN.
How to Make a Report
The first cause of action is to contact the fraud hotline provided by OIG, 1-800-269-0271. One can also submit an online report at https://oig.ssa.gov/. When submitting the report, it's good for one to give as much information as possible to assist in investigations. One should ensure that they include SSNs, address, telephone numbers, and names of the alleged victim and/or suspect.
Who Else to Report To
Besides the social security administration, it's also good to report to the local and federal authorities and any businesses involved. If the thief commits a crime using the stolen SSN, it could provide a legal record and the company can help bring together vital pieces of information to unravel the theft.
What to Do Next
Some identity theft cases can take a long time to come to resolution, but that should not be a cause for alarm. Consider placing a fraud alert on your social security number with the credit bureaus to make it hard for thieves to obtain accounts in your name. One can also set a complete credit freeze limiting creditors from pulling their credit report until they lift the freeze.
It's important to keep your SSN safe since prevention is far easier than finding a cure once the damage is done. Be careful about where you share your personal data and be sure to monitor your accounts regularly.
Copyright 2022, USNewsBreak.com