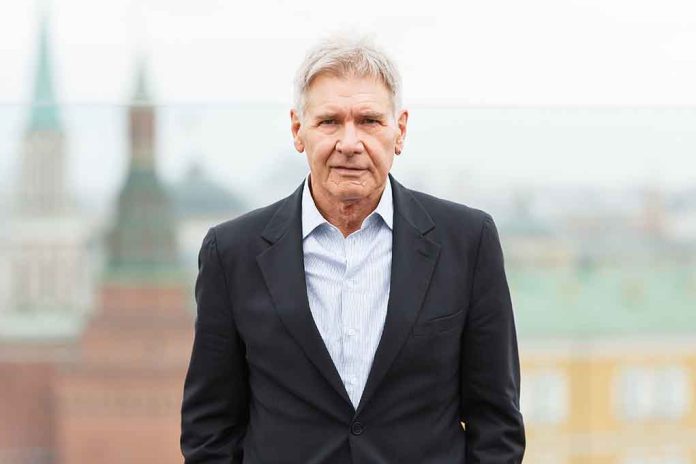 (USNewsbreak.com) – Celebrities attract a lot of criticism for their hefty paychecks, but fans can easily forget just how talented some actors and entertainers are. Their impressions of one another can be particularly impressive. The following video, which shows stars doing impressions of other famous personalities, has some truly hilarious moments.
1. Bryan Cranston Does Kevin Hart
Bryan Cranston first became a household name for his portrayal of bumbling dad Hal in the long-running sitcom "Malcolm in the Middle," but he gained recognition as a serious dramatic actor through his five seasons as Walter White in "Breaking Bad." The actor's clip in the second segment of the video, where he does a quick impression of comedian and actor Kevin Hart — known for his energetic speaking style — is worth a peek.
2. Harrison Ford's Take on Mark Hamill's Hair
Harrison Ford and Mark Hamill shot to superstardom in the 1970s with their respective roles as Han Solo and Luke Skywalker in the original "Star Wars" trilogy. In the video's sixth clip, Hamill, who is also a celebrated voice actor, uses a flawless Ford-esque drawl to recount Harrison Ford's putdown of him for being concerned about how his hair looked on camera.
3. Jamie Foxx on Robert Downey Jr. Playing a Mexican Character
Jamie Foxx is among the most versatile performers in Hollywood. He's a stand-up comic, a musician, and an actor with the ability to embody both humorous and grippingly dramatic roles. Also, as he showed during an appearance on the "Joe Rogan Experience" podcast, he's a gifted mimic. In the clip, he does a spot-on impression of fellow thespian Robert Downey Jr. as he accepts the challenge of playing a Mexican character in a film.
Which of the other impressions in the video did you enjoy? Reply to your email and let us know!
Copyright 2022, USNewsbreak.com