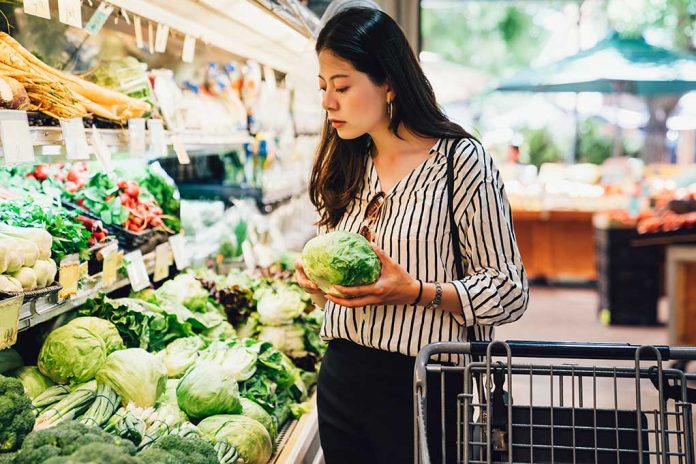 Struggling to Put Food on the Table? This Resource May Help
(USNewsBreak.com) – Food insecurity remains a top concern in the United States. In fact, the USDA states that 10.5% of all households struggled to access enough food to live a healthy, active lifestyle in 2020. While there are no easy answers to this ongoing issue, low-income Americans who need help do have options. The Supplemental Nutrition Assistance Program (SNAP) provides nutrition benefits to needy families who qualify for aid.
SNAP Explained
SNAP is the new name for the food stamp program. It provides money for the purchase of food items. Recipients receive benefits on a debit card they can use at approved locations to purchase approved items.
The SNAP program is intended only for low-income households with minimal assets. Everyone who eats and prepares meals together is considered part of the household.
Income Guidelines
SNAP defines "income" as any money that a member of the household earns or receives through employment, unemployment benefits, government welfare programs, disability programs, or child support payments. Qualifying families must demonstrate a gross monthly income at or below 130 percent of the poverty line. Net income must fall at or below the poverty line in most cases.
Households with a disabled person, or an individual over the age of 60, are not required to meet monthly income requirements, and must only meet net income requirements instead.
The number of people in a household determines where poverty lines fall. However, income guidelines are the same in all states except Alaska and Hawaii, which follow a slightly higher threshold.
SNAP may allow some households to deduct allowable expenses from considered income amounts, including medical bills and child care costs. All applicants also receive a 20% deduction and a standard deduction which varies by state and family size.
Asset Guidelines
"Assets" are items a household might sell to bring in money for food. However, the state typically discounts essential items from consideration, such as a family's main home and/or any personal property. It also sets a value limit for allowable assets.
In order to qualify for the program, families must be able to prove they hold less than $2,500 in total assets at the time of application and during participation. Households with a family member aged 60 or older must meet a $3,750 asset threshold instead.
Work Requirement
SNAP also has a work requirement. Adults must be actively looking for work, employed, or participating in work training, and may not quit a job or willingly reduce their hours while receiving benefits. The program exempts seniors, pregnant women, and those who cannot work due to health reasons.
Automatic Ineligibility
Some people cannot qualify for SNAP even if they meet income and asset guidelines. The government forbids non-citizens, persons who are on strike, and some college students from the program, regardless of the amount of money they bring in. Legal immigrants may be eligible if they can prove they have dependents, suffer from a disability, or have lived in the US for at least five years.
SNAP also enacts limits for adults with no minor children in need of benefits. If they are not working, they can only receive SNAP for three months every three years. Anyone found misusing the system or committing fraud faces a lifetime ban from the program.
Applying for Benefits
If you or someone you know needs help accessing safe and reliable nutrition, SNAP may be able to help. Contact your local SNAP office if you have questions or if you want to start the application process. Some states may also allow you to apply online or via regular mail.
Copyright 2023, USNewsBreak.com