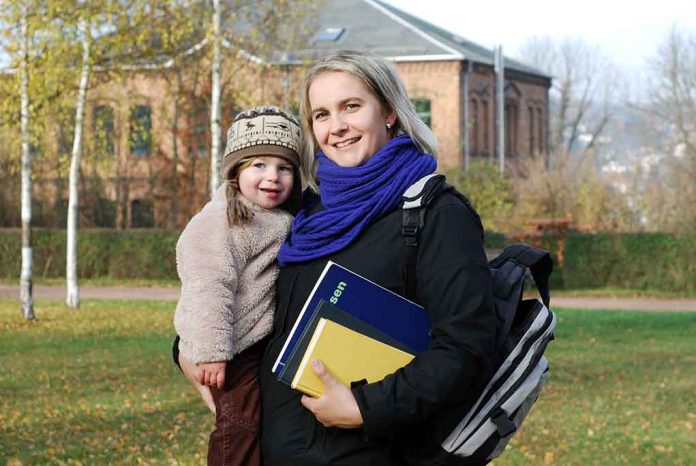 AMAZING! Top College Grants For Single Mothers
(USNewsBreak.com) – Single mothers face a lot of adversity, but that should not get in the way of bettering their situation by getting a higher education. The good news is moms can get grants offering free money from the federal government. Here are a few of the options available.
Federal Supplemental Education Opportunity Grant (FSEOG)
The FSEOG is specifically for people who have a need for financial assistance. A person can get between $100 and $4,000 with this grant, depending on the level of need.
Participating schools receive a certain amount of FSEOG funding each year, which they then hand out to students who apply for it. Colleges cannot award more money than they receive, so no more grants are available once the annual allotment of funds is spent.
Pell Grant
The Pell Grant is another assistance program based on finances. Awards tend to vary from year to year as well as based on the applicant's need. The money comes from the federal government, and students can only use it for education expenses.
The grant requirements indicate applicants must not hold a bachelor's degree to apply, and the chosen school must be enrolled in the Federal Pell Grant Program.
Teacher Education Assistance for College and Higher Education (TEACH) Grant
The TEACH grant is for students who will complete a teaching education degree. If a person receives this grant and fails to complete the program, they must repay it as a loan with interest applied. This grant can provide a single parent, or any individual pursuing teaching, with up to $4,000 toward their education.
Eligibility for this grant requires high college admissions test scores or GPA. In addition to completing an approved teaching program, applicants must agree to work in a high-need field at a school serving low-income students and complete four years of teaching within eight years of graduation.
Iraq and Afghanistan Service Grant
This grant is for students who lost a parent serving in the military in Iraq or Afghanistan post-9/11. Students must be under the age of 24 or enrolled in college at the time of their parent's death, meaning this can be a great opportunity for young parents. Students also must not be eligible for a Pell Grant due to Expected Family Contribution. The possible award is the same as the Pell Grant.
How to Apply for Federal Grants
All federal grant applications begin with the Free Application for Federal Student Aid (FAFSA). Students should fill this out as soon as it becomes available. Since most grant funding is limited, applying early can allow a person to have access to the most possible money.
The FAFSA asks questions to gather personal and financial details. The application will go to the student's chosen school as well to allow for grant disbursement from the college.
These grants are a good starting point, but they only represent the federal options. Single mothers should also check out state and local grants. Financing education through free money can be the smartest move to a better future for a mom and her kids.
Copyright 2022, USNewsBreak.com