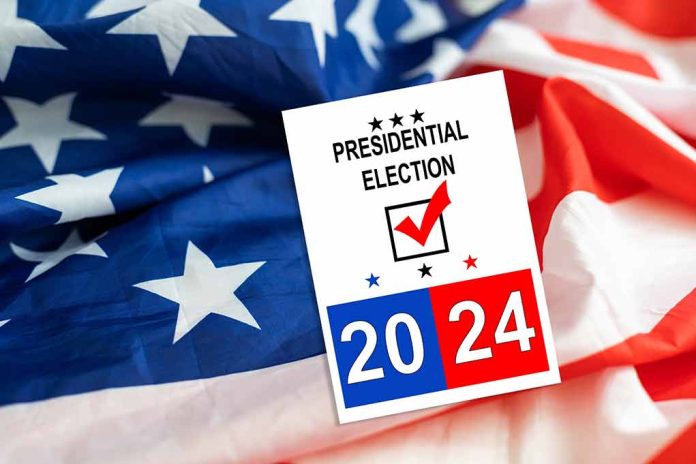 (USNewsBreak.com) – A dozen candidates decided to take their shot at the White House when the Republican Presidential Primary started. Yet, with every GOP debate, the number has dwindled. Now, after appearing in the third Republican primary debate, another presidential hopeful has signaled that it's not his time yet.
On November 12, Senator Tim Scott (R-SC) appeared on "Sunday Night In America with Trey Gowdy," making an announcement that shocked his campaign staff: he was suspending his bid for the Oval Office. The disclosure's timing was dismal. Minutes before, the senator's campaign staff had sent fundraising emails to raise money to continue the race.
Sen. Tim Scott announces he's dropping out of 2024 presidential race https://t.co/KYYyrFRZUn

— Face The Nation (@FaceTheNation) November 13, 2023
Scott explained his reasoning, citing poor polling numbers. He said voters "have been really clear." He added, "They're telling me, 'not now, Tim.'" Indeed, local and national polls have shown he had very little support, in the single digits. The South Carolina senator did not endorse anybody else, saying he had no intentions of doing so. He's leaving it up to the voters to decide.
The senator also has no intention of becoming anyone's running mate. He said his goal was "to be president. Being vice president has never been on my to-do list for this campaign." All the other Republican candidates, including former US Ambassador Nikki Haley, Florida Governor Ron DeSantis, Vivek Ramaswamy, and Chris Christie, acknowledged Scott's efforts and had nothing but kind words to say.
As the race narrows once again, it looks as though former President Donald Trump still commands the lead. As of November 15, national polls had him at 58.9%, according to FiveThirtyEight. At a distant second, his closest runner-up is DeSantis at 14.3%, while Haley has made inroads to third place at 9,4%. The Republican National Committee has scheduled the fourth GOP primary debate for December 6 in Tuscaloosa, Alabama, and the threshold requirements to qualify for the event are more stringent.
Copyright 2023, USNewsBreak.com