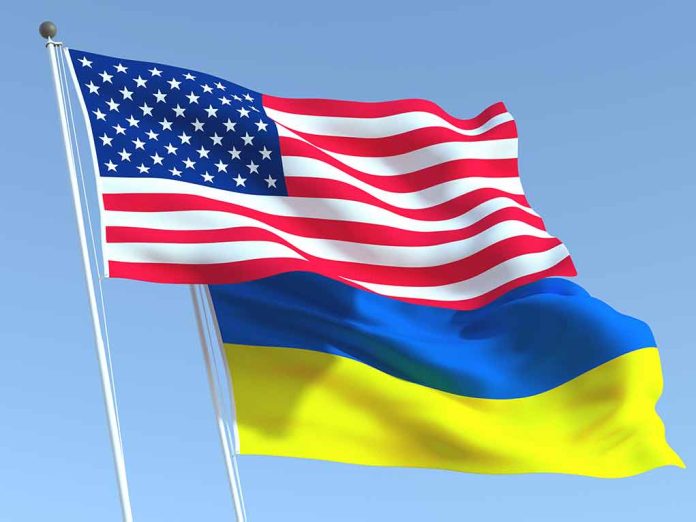 (USNewsBreak.com) – In the weeks leading up to September 30, the House struggled to pass the appropriations bills needed to fund the government. With just hours until a shutdown, lawmakers managed to push through a measure that would keep it running for another 45 days. However, it excluded one significant item: funding for Ukrainian aid. That has led to a host of questions and concerns.
House Passes Stop-Gap Measure
On Saturday, September 30, the House passed a stop-gap measure after weeks of failing negotiations. At the heart of the issue is Republicans wanting to rein in federal spending, including that to regulatory agencies and social programs. Of particular note is that they want to reduce the reach of federal agencies, which they say have gone too far. Then, there's the issue of border security, which has factored prominently into the conversations.
Lawmakers' Reactions
With the stop-gap measure in place and a shutdown averted — for now — there were a lot of reactions, both in Congress and from the White House. President Joe Biden made his frustration clear while speaking at the White House, saying that he's "sick and tired of the brinkmanship … Enough is enough is enough." Senator John Fetterman (D-PA) echoed the sentiments, saying this is just a delay tactic and that in 45 days, hard-line Republicans will pull the same stunt.
On the other side of the aisle, Republicans elaborated on their reasons for holding out on Ukraine aid. According to The Wall Street Journal, Rep. Chip Roy (R-TX) said dealing with the crisis at the border is far more important, and his stance is "no security, no funding."
Ukraine's Response
Ukraine has received billions of dollars in aid from the United States since Russia invaded last February. It counts on the equipment, weapons, and humanitarian efforts to fight off its aggressor. While EU institutions provided the most aid in terms of dollars spent from January 2022 through July 2023, the US has provided the most in terms of military aid. Losing that would likely be a big blow to the war-torn country because there is no alternative to make up the difference right now. However, Ukrainian officials didn't appear to be too worried after the fact.
Ukrainian Foreign Minister Dmytro Kuleba said that Ukraine doesn't "feel that the U.S. support has been shattered," according to The Wall Street Journal. He's committed to working with both parties in Congress. Meanwhile, the European Union leaders have pledged to remain firmly behind President Volodymyr Zelenskyy and Kyiv in efforts to defeat Russia.
Congress now has until November 17 to pass a funding bill. Whether the House will get everything on its wish list remains yet to be seen.
Copyright 2023, USNewsBreak.com