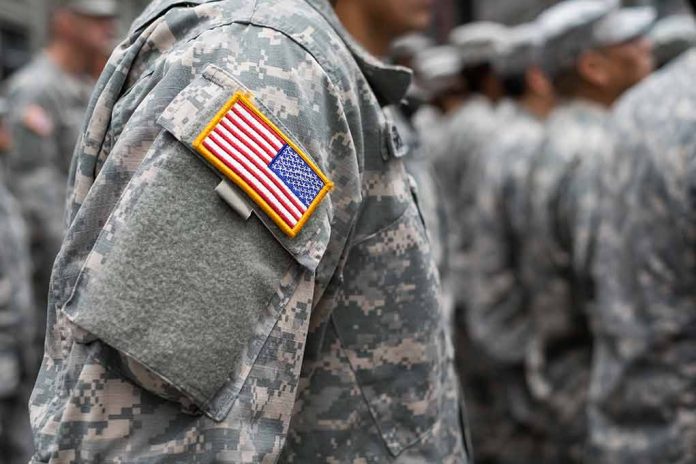 (USNewsBreak.com) – When people sign up to serve in the US military, they know they are putting their lives on the line. However, the normal expectation is that risk comes during combat missions or when they are under enemy fire. Sadly, accidents occur during training as well. One recent incident claimed the lives of five service people.
On Sunday, November 12, the US European Command issued a press release noting the details of a tragic accident that occurred Saturday during a training session. An MH-60 Blackhawk with five service members onboard was carrying out "a routine air refueling mission" when it "suffered a mishap and crashed into the Mediterranean Sea." According to the Command, the military immediately began search and rescue efforts, which included its nearby ships and aircraft.
Five US service members killed in aircraft crash in Mediterranean https://t.co/Fy0JtFmz8a pic.twitter.com/aC8WAamXvb

— Reuters World (@ReutersWorld) November 12, 2023
Sadly, all five members onboard died in the accident. In a statement, Defense Secretary Lloyd Austin extended his condolences and said the Pentagon "mourn[s] the tragic loss." The Pentagon noted that the tragedy was "purely related to training, and there are no indications of hostile activity." On Monday, Pentagon officials released the names of those who died; all were special operations aviation soldiers:
Chief Warrant Officer 3 Stephen R. Dwyer, 38
Staff Sgt. Tanner W. Grone, 26
Chief Warrant Officer 2 Shane M. Barnes, 34
Sgt. Cade M. Wolfe, 24
Sgt. Andrew P. Southard, 27
The military had deployed the men to Cyprus as part of the first battalion in the 160th Special Operations Aviation Regiment on standby in case the Pentagon issued evacuation orders for Israel or Lebanon.
Such deployments provided a steady presence in the region following the October 7 Hamas attack on Israel. In the days following, the US sent its USS Gerald R. Ford and strike group to the Mediterranean and the USS Dwight D. Eisenhower and strike group to the Persian Gulf to assist in handling the increased number of attacks on US bases.
Copyright 2023, USNewsBreak.com