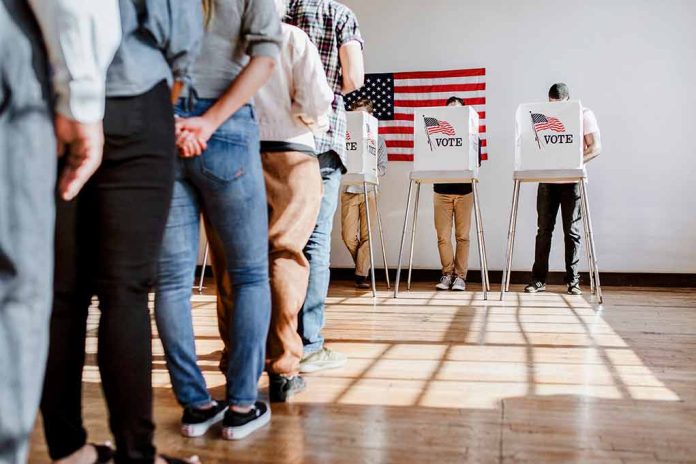 (USNewsBreak.com) – Voters headed to the polls on Tuesday, November 7, to cast their ballots for several local politicians and vote on issues that matter to them. In Ohio, abortion has remained a hot topic since the Supreme Court overturned Roe v. Wade last June. With the rights returned to states to set the laws, the Buckeye State put the matter on the ballot for constituents to weigh in — and they made their choice clear.
Issue 1 on the Ohio ballot centered on abortion access. In August, a special vote determined whether voter-led initiatives could amend the state constitution. If the majority had selected "Yes," it would've made proposing and approving amendments more challenging. However, constituents spoke out and voted "No," leading to the November 7 ballot.
This time, voting "Yes" was akin to codifying abortion rights in the Ohio state constitution. It passed 56.6% to 43.4%, with the votes in favor coming from the major cities, including Cleveland, Cincinnati, and Columbus. The passage gives individuals the "right to make and carry out independent reproductive decisions," a loss for Republicans who spoke out and urged voters to select "No."
That doesn't mean that Ohio residents can have an abortion at any time. The state legislature still has the right to ban the procedure after a specific point when the fetus becomes viable. Exceptions are also available if the mother's life is at risk.
With this vote, Ohio is now the seventh state in the country to protect abortion access. Voters turned out en masse to make their opinions known, a move that's not entirely common for an off-year-election, demonstrating how important the issue was to the state's residents.
President Joe Biden and Vice President Kamala Harris acknowledged the outcome, noting that those in favor of total or severely restrictive bans were in the minority in the US.
Copyright 2023, USNewsBreak.com