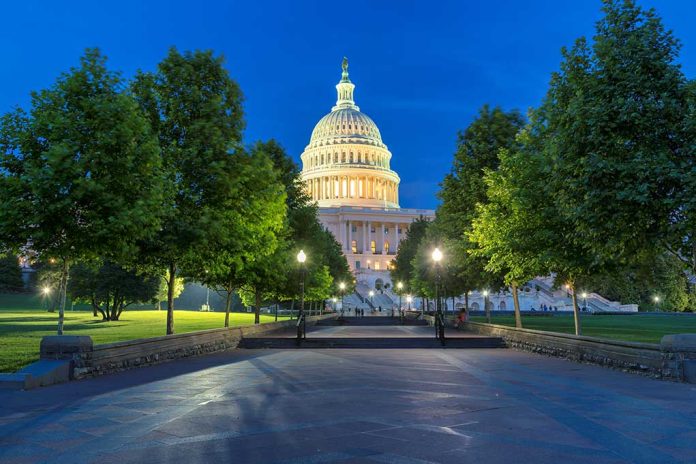 (USNewsBreak.com) – New Jersey Senator Bob Menendez (D) has recently become the subject of an immense scandal. Federal prosecutors indicted the senator and his wife, along with three businessmen, on numerous charges related to an alleged bribery scheme. The incident has raised the question of whether he plans to run for reelection — or if he could win the seat — up in the air. One popular New Jersey resident has now entered the Senate race hoping to oust him.
On Wednesday, November 15, Tammy Murphy, the wife of New Jersey Governor Phil Murphy (D), announced she was tossing her name in the hat for the US Senate seat in hopes of replacing the embattled Menendez. She released a nearly four-minute-long video on YouTube discussing her mission.
In the video, Murphy draws on her experience in the political realm, including her hard work to help reduce maternal and infant mortality rates in her state and lobbying in favor of including climate change in the educational curriculum. She indirectly attacked Menendez and several other politicians, saying, "Washington is filled with too many people more interested in getting rich or getting on camera than getting things done for you."
Murphy isn't the only one looking to fill Menendez's seat. Political activist Larry Hamm and Rep. Andy Kim (D-NJ) could both offer serious competition. Kim is seemingly her biggest threat at the moment. A recent poll published by the New Jersey Globe showed him holding a 19-point lead over the governor's wife. He said he initially had no intentions of running for Senate, but Menendez's indictment changed that.
Menendez also faced controversy in 2015 when federal prosecutors indicted him on 14 counts relating to federal corruption. Prosecutors eventually dropped all the charges. Currently, Menendez has staunchly stood by his decision not to resign, though he hasn't indicated whether he will run again.
Copyright 2023, USNewsBreak.com