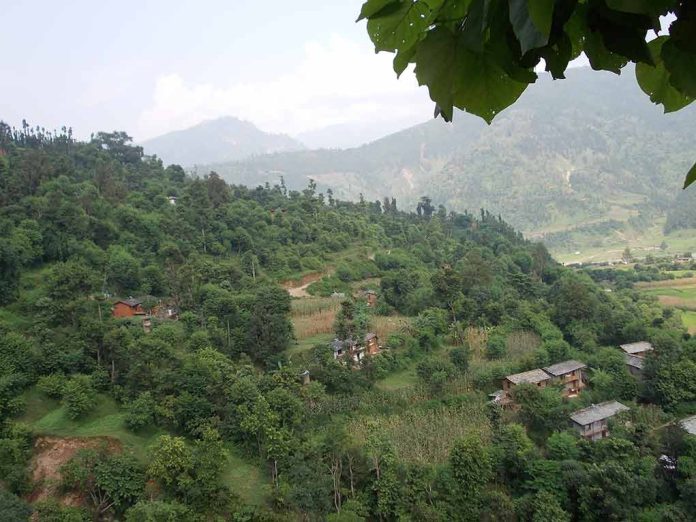 (USNewsBreak.com) – It seems that 2023 is the year of major earthquakes. There have been several notable seismic events throughout the last several months. In February, a 7.8-magnitude quake shook Türkiye, and thousands of aftershocks followed. The events impacted more than 10 million people. Then, devastating tremors in Afghanistan leveled villages completely, killing over 1,400 people. Now, another tragedy has struck, this time in Nepal.
On Friday, November 3, a 5.6-magnitude earthquake rocked the Jajarkot district. This instance killed more than 150, and over 330 people suffered injuries. Just three days later, another quake — a 5.2 magnitude tremor — hit the same region. A 4.5-magnitude aftershock followed mere minutes later. People reported feeling the effects of the powerful earthquakes as far away as New Delhi, India, 500 miles away. Officials say there may be even more deaths in mountainous areas among populations that remain unreachable, but it's too early to tell. They predict the count could go up by hundreds more dead and thousands of injured.
Two significant earthquakes jolted Nepal on Monday, just three days after a powerful temblor killed more than 150 people in the Himalayan nation. https://t.co/hgUf1D5lto

— CBS News (@CBSNews) November 6, 2023
In Nepal, the tremors damaged around 8,000 homes, and much like the situation in Afghanistan, people were sleeping outside on the ground. Most were asleep at the time the temblors struck the region. Residents in the area are also suffering supply shortages, including medicines and food. Rescue teams were trying to make their way to affected zones after the earthquakes. Landslides proved to be a deterrent, blocking people from much-needed aid.
Defense Minister and Deputy Prime Minister Purna Bahadur Khadka flew to the Jajarkot region on Saturday and posted pictures of his visit on X, formerly Twitter. He said the government is prioritizing rehabilitation, relief, and medical aid as the disaster has left thousands homeless. A 16-member military medical team joined him.
This event marks the deadliest set of quakes to hit the region since 2015 when a 7.8-magnitude earthquake damaged nearly one million buildings and killed approximately 9,000 people.
Copyright 2023, USNewsBreak.com