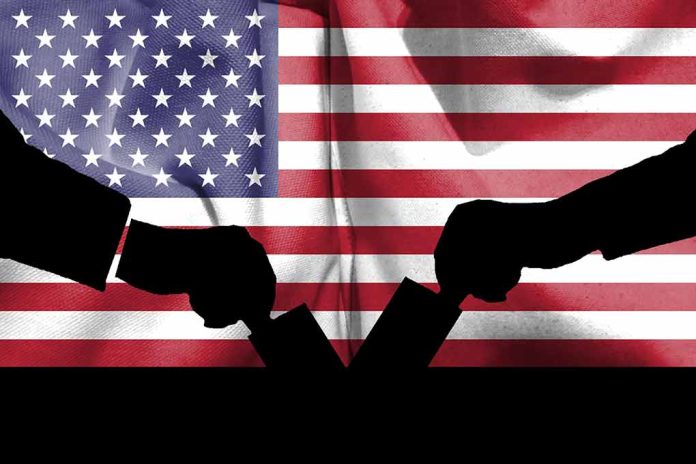 (USNewsBreak.com) – With the presidential election less than a year away, all eyes are on the potential candidates. However, other elections will also occur next year in both chambers of Congress. The entire House and 33 Senate seats are up for election. Many lawmakers have decided not to pursue another term, including Rep. Michael Burgess (R-TX).
On Monday, November 13, Burgess announced on X, formerly Twitter, that he would seek re-election. The lawmaker is turning 73 next month and has decided to retire. He expressed his gratitude for "the opportunity to have two meaningful and impactful careers." Before winning his House seat in 2002, he was a medical doctor, specifically an obstetrician, which has also helped him in his congressional career. This term was his 11th.
U.S. Representative Michael Burgess announced Monday that he will not seek re-election at the end of his term.

Burgess is the fourth representative from Texas to retire this congress: https://t.co/D5r5Kq54TE

— The Dallas Express News (@DallasExpress) November 15, 2023
Burgess was once the chairman of the House Committee on Energy and Commerce's Subcommittee on Health and used his voice — and experience — to help undo Obamacare during the Trump Administration. His family, comprised of many doctors, hails from Canada. Yet, they left the country to escape its health system. Thus, he was staunchly against the Democratic attempts to reform America's healthcare under former President Barack Obama.
In his statement, Burgess thanked his wife, Laura, and his family "for their steadfast love and encouragement." He also thanked his constituents, his staff, and volunteers.
Over the years, Burgess has faced little, if any, political opposition. The GOP considers his seat in North Texas a solid Republican seat, so any chances of a Democrat taking it over are miniscule.
The lawmaker is one of three departing prominent seats in the Lone Star State. Rep. Kay Granger (R) has also said she won't seek reelection after holding her seat since 1997. Additionally, Democratic Rep. Colin Allred has decided not to run again for the House seat, instead challenging Senator Ted Cruz (R-TX) for his seat in the Upper Chamber.
Copyright 2023, USNewsBreak.com