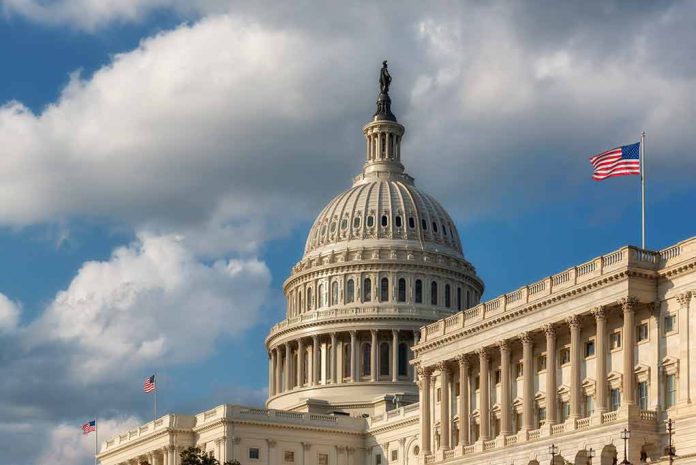 (USNewsBreak.com) – Former House Speaker Kevin McCarthy (R-CA) is a controversial Congressional figure. It took him 15 rounds of voting to secure the speakership, and then, his caucus cast him aside in a no-confidence vote after he worked with Democrats to devise a stop-gap measure to prevent the government from shutting down. Since his ouster, he's remained relatively quiet. Now, he's saying he's unsure whether he'll run for re-election.
In an exclusive interview with CNN's Manu Raju, McCarthy spoke about the recent elections, saying Republicans "had a bad night" but would "learn from it." When pressed about his future political plans, he said he's not sure whether he will launch a re-election bid for his House seat. He said he plans to take the holidays to "talk to [his] family … and then [he] will make a decision."
Kevin McCarthy won't commit to running again https://t.co/voo2cTJgoa

— POLITICO (@politico) November 12, 2023
The former speaker has also alluded to the difficulties of trying to pass his policy agenda as just a regular House member. Additionally, he took shots at Rep. Matt Gaetz (R-FL) for leading the charge in his ouster.
Time is running out for McCarthy, whose constituents first elected him to the House in 2006, because if he wants to run again, he needs to file the necessary paperwork by December 8. However, it's unclear whether McCarthy has his district's support to win another bid, considering the spotlight that's shone on him — unfavorably — in the past few months. Still, his district in California is a Republican safehouse, a rarity in a notoriously Blue state.
Should McCarthy decide to hang up his political career, he'd join an already long list of names of those who have chosen to move on — whether to other political positions or from politics altogether. So far, according to POLITICO, a number of House members are looking to move on.
Copyright 2023, USNewsBreak.com