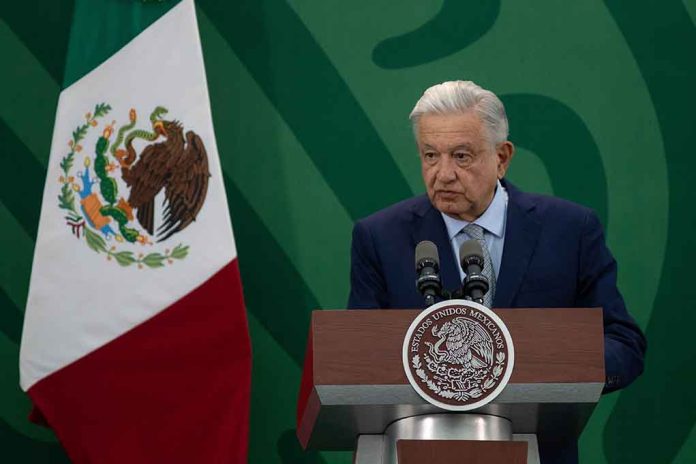 (USNewsBreak.com) – Hurricane Season is nearing its end in the Pacific, but the threat of storms forming and wreaking havoc will continue to linger for at least another month. Mexico is currently taking inventory after Otis, a strong Category 5 storm, ripped through Acapulco on October 25. As casualty numbers continue to climb, the Mexican state is also focusing on the arduous process of cleaning up the damage.
The storm hit Acapulco with 165 mph winds that took down hotels, businesses, homes, power and lines, and communication networks. According to Mexican Hotel Association President Miguel Angel Fong, 80% of the hotels in the region suffered some form of damage.
Preliminary estimates suggest that the widespread devastation in the region totals at least $10 billion. The storm rapidly strengthened from a Category 1 to a Category 5 in just 12 hours, shocking even forecasters.
Nearly 1,000,000 residents of the area now have no way to communicate. According to Reuters, at least 48 people were dead and another six were missing as of October 29. However, the governor of Guerrero revealed on the following day that at least 45 were dead and another 47 were still unaccounted for.
Mexico's government on Sunday intensified efforts to get the stricken coastal city of Acapulco back on its feet as the toll of dead and missing from a record-breaking hurricane that ravaged the iconic beach resort continued to rise. https://t.co/mwVcNJcCTR

— Reuters Science News (@ReutersScience) October 30, 2023
In typical crisis fashion, the crisis kicked off an immediate shortage of water, food, and gasoline, spurring on looting. President Andres Manuel Lopez Obrador released a statement on Saturday saying that his cabinet was either in or heading to the area to assess the damage. Obrador visited Guerrero state on Thursday, and experienced some of the struggles when his vehicle got stuck in the mud and he was forced to walk the remaining three miles on foot.
The hurricane also brought Obrador back under the limelight when critics called him out for doing away with the Fund for Natural Disasters, or Fonden, two years ago. At the time, he said the program was "riddled with corruption." Many also lambasted the president for not giving adequate notice, saying he posted on X, formerly Twitter, mere hours before the storm hit.
Copyright 2023, USNewsBreak.com