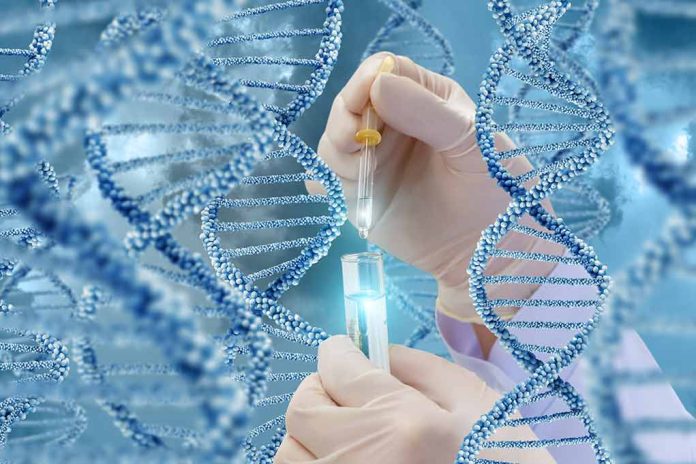 (USNewsBreak.com) – It's always a race against the clock when a murder occurs. Collecting evidence and, hopefully, nailing down a suspect become critical during the first few days. However, sometimes, the evidence just doesn't exist or add up, and law enforcement can't solve the crime. When leads dry up and authorities reach a standstill, cases go "cold." Detectives set them aside and revisit them years later when new technology — and fresh sets of eyes — become available, often decades later. In Georgia, authorities have uncovered the identity of a 5-year-old girl found murdered 35 years ago.
Tip Leads to Identification
In December 1988, just days before Christmas, police found a 5-year-old girl in a TV cabinet encased in concrete. The perpetrators clearly went to great lengths to conceal her death. The Ware County Sheriff's Office requested help from the Georgia Bureau of Investigations (GBI) in the death investigation. While the medical examiner deduced that someone murdered her, they couldn't pinpoint a cause of death. Evidence nearby suggested a connection in the case to Albany. After exhausting all avenues to identify the child, the case went cold.
Fast forward 31 years to 2019, when authorities attempted to use genome sequencing in the case. They narrowed her heritage to a specific family tree, but it would take four more years to confirm her identity. In 2022, a member of the public provided a tip that helped identify the girl as Kenyatta "KeKe" Odom. An anonymous donor also offered a $5,000 reward for information leading to arrests in the case.
Investigators were also able to pinpoint her cause of death, according to an indictment obtained by First Coast News. Someone had submerged her body in hot water, disfiguring her limbs and killing her.
Arrests in the Case
In a statement dated November 13, 2023, the GBI noted it had arrested Evelyn Odom, AKA Zmecca Luciana, and her boyfriend at the time of Kenyetta's death, Ulyster Sanders, both of Albany, Georgia, in connection with the crime. Prosecutors charged both with felony murder, conspiracy to conceal the death of another person, concealing the death of another person, aggravated battery, and first-degree cruelty to children. Both remain behind bars, though it's unclear whether they have legal representation.
One of the detectives who originally worked the case in 1988, now Ware County Sheriff Carl James, was reported by News4Jax saying that from the day the young girl's body was found, police have been investigating the case. He credited many prosecutors, investigators, and specialists with this success.
Copyright 2023, USNewsBreak.com