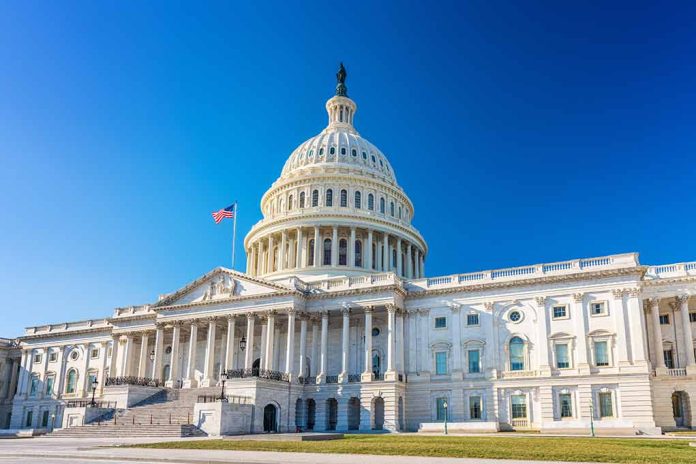 (USNewsBreak.com) – Lawmakers have an essential job to do, and it regularly puts them in the public eye. Some become more prominent than others, and a few become downright controversial. However, regardless of their public profile, making threats against members of Congress is a felony that could result in jail time. Authorities have arrested a Georgia man accused of making a threat against Representative Marjorie Taylor Greene (R-GA).
As a high-profile Republican, Greene is regularly in the spotlight. As such, she says it's not uncommon to receive death threats, something that happens to her "on an almost daily basis," according to Newsmax. However, this time, the caller threatened to shoot her in the head with a sniper rifle in a recording of a call obtained by WSB-TV.
Listeners can hear the suspect, 34-year-old Sean Patrick Cirillo, allegedly saying he was going to "kill her next week." Speaking to Greene's office, he said she's "going to die. [Her] family is going to die." As a preventative measure, she closed her office in Dalton.
A Georgia man has been arrested for threatening to kill Rep. Marjorie Taylor Greene, officials say. https://t.co/8KLl9sUGaG

— NBC News (@NBCNews) November 10, 2023
Police arrested Cirillo, and he's due to appear in court on December 13. He's facing up to five years in prison if convicted.
Following police taking him into custody, Greene released a statement to Atlanta News First, thanking "every single member of law enforcement who acted swiftly" in putting Cirillo behind bars. She mentioned the Floyd County Sheriff's Office, Rome City Police, US Capitol Police, and the FBI, an agency she has time and again accused of being politically motivated.
Rep. Greene isn't the only one who recently had to close their office doors. Rep. Rich McCormick of Cummings, Georgia, also had to shut down his office to protect his staff from threats. He said he reported the violent threats to US Capitol Police.
Copyright 2023, USNewsBreak.com