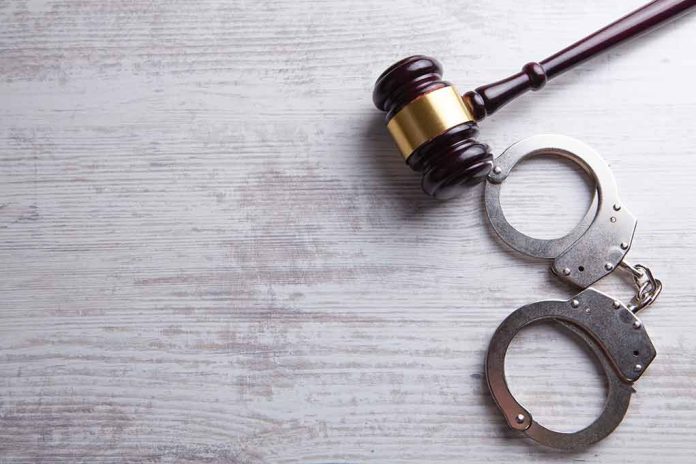 (USNewsBreak.com) – Halloween is a fun time for many children. They get to dress up as their favorite characters and go door-to-door to collect candy. They don't expect to encounter violence. Authorities have arrested a man in connection with a frightening incident involving a 6-year-old.
On Saturday, October 28, a 42-year-old woman and her children had a scary encounter with one Long Island resident. She had taken the kids — a boy and a girl — to what she believed was one of their friend's houses to drop off a holiday goody bag full of candy. As they drove off, the woman's daughter told her she may have had the wrong address, so the family doubled back. The boy jumped out of the car to retrieve the bag, but the home resident had other ideas.
LI man allegedly pulls gun on 6-year-old boy over Halloween candy https://t.co/MMTt95CX2a pic.twitter.com/GcQHRghDCO

— New York Post Metro (@nypmetro) October 31, 2023
While the 6-year-old was retrieving the candy, the homeowner, 43-year-old Michael Wen, opened the door with a gun in hand. He allegedly pointed it at the child and yelled at him to get off his property. The Nassau County Police Department arrested the man the same day. On Sunday, a court arraigned Wen on charges of endangering a child and second-degree menacing, to which he pleaded not guilty. On Monday, authorities revealed they had seized all of his firearms. The man and his family were reportedly already on edge because of a few incidents in which people banged on their door at night.
In addition to the charges, there's a protection order against Wen, who must appear in court again on November 13.
Across the nation, Halloween weekend was a violent one, precipitating at least 11 deaths and dozens of injuries as a result of various shootings. A 22-year-old man who opened fire in Tampa's Ybor City killed two people and injured several others. Multiple shootings took place in Chicago, including one at a populated gathering. Still others occurred in Atlanta, Texarkana, and Indianapolis.
Copyright 2023, USNewsBreak.com