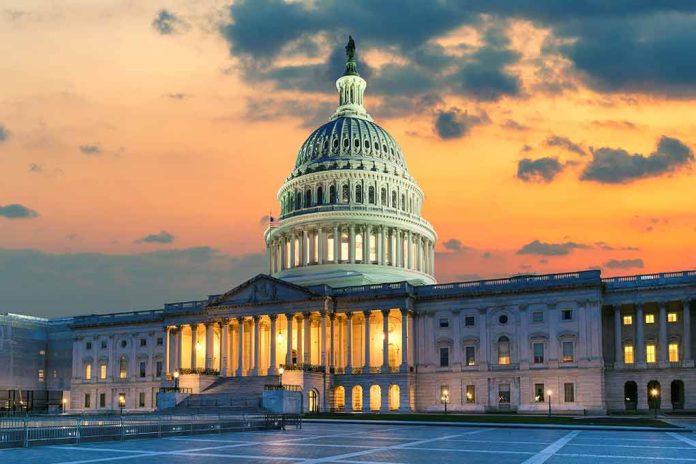 (USNewsBreak.com) – Congress narrowly avoided a government shutdown in September, coming through at the last minute with a continued resolution that would keep the government funded while lawmakers worked on the appropriations bills before them. Yet, it was only a temporary stop-gap measure; the prospect of a shutdown remains firmly entrenched unless Congress can pass a funding bill by November 17.
One Republican senator recently introduced a bill that would put an end to the practice for good. It almost immediately failed in the Upper Chamber.
On Wednesday, the Senate took up a vote on an amendment — introduced by James Lankford (R-OK) — that would permanently end the prospect of government shutdowns. Instead of stopping work and putting federal employees' pay at risk, the new regulations would mandate that lawmakers put all other tasks aside until they reach a funding deal. The current levels of funding at the time would stay in effect until they passed the new appropriations bills.
Lankford pointed to the Customs and Border Protection (CBP) agents handling the border crisis as one example of hard workers who wouldn't get paid if the government just stopped. He said the prospect was simple: "if [lawmakers] don't finish [their] classwork, [they] have to stay after class." His proposal involved working seven days a week until they finished the appropriations bills, working on nothing else in the meantime.
Senate strikes down GOP anti-shutdown amendment creating permanent stopgap https://t.co/85dCyqE72t

— Bo Snerdley (@BoSnerdley) October 27, 2023
In order for the amendment to pass, and for it to become a part of the spending package in the works, 60 senators needed to vote in favor of it. However, the measure failed at a rate of 56-42. A handful of Democrats and Independents joined in with all but two Republicans to support it, but the combined effort just wasn't enough to get it to pass.
This isn't the first time for Lankford, who has served in the Senate since 2015, to introduce this type of legislation. In 2018, he introduced the Prevent Government Shutdowns Act, which contained nearly the same stipulations.
Lankford is also confident that Congress will prevent a shutdown from occurring by reaching an agreement before November 17.
Copyright 2023, USNewsBreak.com