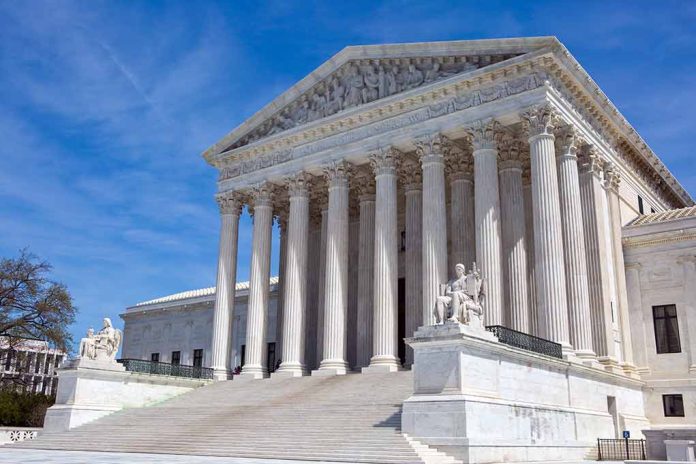 (USNewsBreak.com) – ProPublica released a report in April of this year detailing the lavish life that Supreme Court Justice Clarence Thomas lives, sponsored partly by his billionaire friend, Harlan Crow. Crow had reportedly funded several luxury vacations on private planes and yachts, something that the Justice could never have afforded on his current salary. The exposé questioned whether the SCOTUS needs a code of ethics — it's the only court in the land formally without one. Now, Democratic senators, in their quest to complete an ethics investigation, are looking to vote on whether to subpoena several high-profile names.
Dick Durban (D-IL), who chairs the Senate Judiciary Committee, recently revealed on X, formerly Twitter, that he plans to move forward with subpoenas on Crow, Robin Arkley II, and Leonard Leo. Arkley, like Crow, is another Republican donor, while Leo has reportedly lavished gifts on Justices. In his statement, Durbin said the SCOTUS is experiencing "an ethical crisis of its own making" and claimed the Justices on the High Court have "enabled their wealthy benefactors and other individuals … to gain private access" to them.
Senate Democrats turn up the heat, announce 'next step' in Supreme Court ethics investigation https://t.co/lJovEiIUyS

— Fox News (@FoxNews) October 31, 2023
The committee — comprised of 11 Democrats and 10 GOP members — would need to hold a vote to determine whether to subpoena the three parties. All three have previously failed to comply with requests for information, and therefore, the committee found itself "forced to seek compulsory process," according to Fox Digital.
In addition to Justice Thomas, the committee has scrutinized others, including Justices Samuel Alito and Sonia Sotomayor. Alito has received lavish vacations, and Sotomayor has signed book deals worth millions. These actions have pushed lawmakers on both sides of the aisle to call for establishing a code of ethics.
Chief Justice John Roberts has resisted Congressional pressure to answer to the Senate committee or bow to pressure to formalize a code of ethics, citing the Constitutional principle of Separation of Powers. Instead, the SCOTUS leader replied with a letter explaining how the panel members have pledged to follow the same ethical guidelines that contractually bind those serving in lower courts.
Roberts argued the need for flexibility and trust in the High Court to maintain public confidence in the independence of the judicial branch. Still, with Democrats outweighing Republicans on the Senate committee, the vote to issue the subpoenas will likely pass.
Copyright 2023, USNewsBreak.com