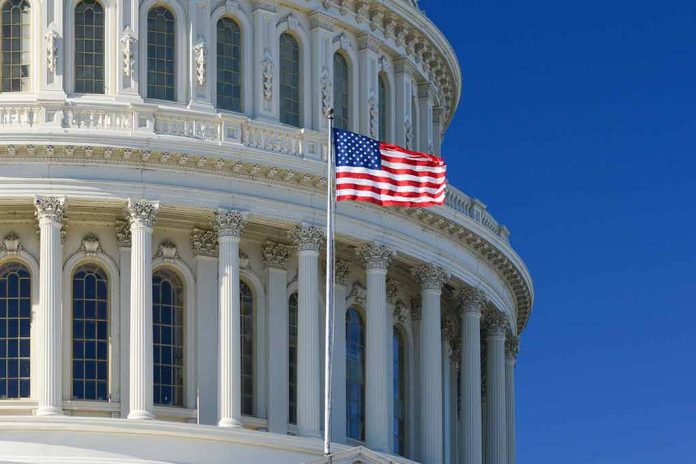 (USNewsBreak.com) – Representative George Santos (R-NY) won his seat in the 2022 election, but that was the high point of his political career. Shortly after, his many lies about his education, his work history, and his heritage came to light. For a while, it seemed every week revealed new lies, requiring investigations to find the truth. Now, he's facing an ethics investigation in the House, and federal prosecutors have indicted him on 23 charges. Yet, his colleagues recently failed to vote him out.
On Wednesday, November 1, the House voted on whether to expel Santos. To succeed, two-thirds of the lower chamber needed to support the resolution, led by Rep. Anthony D'Esposito (R-NY). They failed. So, for now, at least, pending the results of the upcoming ethics report, Santos' job is safe.
Following the vote, D'Esposito weighed in on why he believed some people chose not to support the resolution. On Tuesday, the House Ethics panel noted that the investigation into Santos was continuing, and it planned to reveal its "next course of action" by November 17. With that date being just two weeks away, D'Esposito said it "definitely gave some of our colleagues the ability to say let's hold off … and see where the report leads up," per The Hill.
A total of 31 Democrats voted not to expel Santos, including Rep. Rashida Tlaib (MI), who is countering a motion to censure her for her viewpoints. Yet, preserving his job — for now — doesn't mean that the Rep won't face more resolutions down the road. Once the ethics report comes out, more House members could be on board with his expulsion.
Santos is also facing federal charges of making materially false statements, aggravated identity theft, access device fraud, wire fraud, money laundering, theft of public funds, and falsifying records submitted to obstruct the Federal Election Commission. On Friday, October 27, he pleaded not guilty to all charges against him.
Copyright 2023, USNewsBreak.com