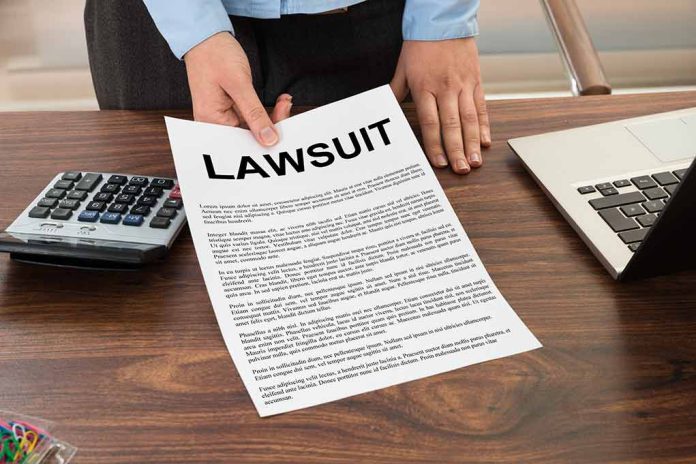 (USNewsBreak.com) – When Hamas launched its surprise attack on Israel on October 7, tensions increased the world over. In the United States, many cities, including New York City, experienced increased occurrences of hate crimes. The escalation wasn't limited to places of worship, either. Attacks are also happening on college campuses, and three students fed up with the harassment and ridicule they've allegedly received on campus are filing suit against New York University.
Bella Ingber, Saul Tawil, and Sabrina Maslavi, junior students at the college, filed the lawsuit in Manhattan Federal Court on Tuesday, November 14. The suit alleges the campus is fostering a "hostile … environment" and subjecting the "plaintiffs and other Jewish NYU students … to pervasive acts of hatred, discrimination, harassment, and intimidation," per ABC News. These incidents allegedly include having to listen to hateful chants. They say the behavior has been a growing issue on campus, but it escalated after the Israel-Hamas war began last month.
New York University was sued by three Jewish students who accused the school of creating a hostile environment in which Jewish students are subjected to pervasive antisemitic hatred, discrimination, harassment and intimidation. https://t.co/TnhRknWhcb https://t.co/DS09KWsSfZ

— NEWSMAX (@NEWSMAX) November 15, 2023
While the three — and others — say they have experienced increased anti-Semitic behavior while on campus, they claimed NYU has shown "at best, deliberate indifference." For instance, Tawil said that staff gave him the runaround when he reported receiving harassment on the streets. The plaintiffs are accusing the university of violating Title VI of the 1964 Civil Rights Act. This legislation prohibits discrimination on campuses that receive federal funding.
Lawyer for the plaintiffs, Marc Kasowitz, said in a statement that the "indifference" the university exhibits is "outrageous." In the lawsuit, the petitioners are seeking the termination of staff and the suspension or expulsion of students who engage in anti-Semitic or similar discriminatory behavior. They're also seeking punitive and compensatory damages.
According to ABC News, an NYU spokesperson, John Beckman, said the college takes discriminatory behavior, including anti-Semitism and other hate forms, "extremely seriously." The university plans to defend itself against the accusations.
Copyright 2023, USNewsBreak.com