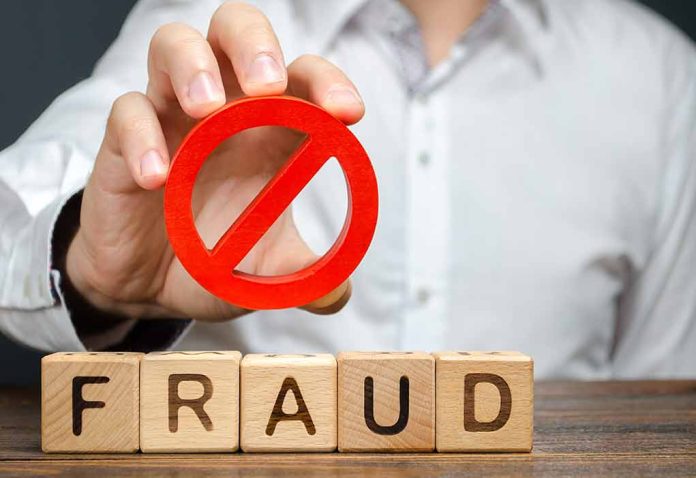 (USNewsBreak.com) – Since his election, Rep. George Santos (R-NY) has been the subject of much controversy. Federal authorities have charged him with 23 counts of fraud, conspiracy, identity theft, and money laundering, to name a few. In carrying out his alleged crimes, he enlisted the help of some of his staff. One of them has now pleaded guilty.
In August, federal prosecutors charged Sam Miele, one of Santos' campaign staffers, with four counts of wire fraud and a single count of aggravated identity theft for allegedly impersonating a congressional aide. The prosecution accused Miele of falsely presenting himself as a "high-ranking congressional aide" to perpetrate "fraud and deceit to steal more than one hundred thousand dollars from his victims."
Miele reportedly funneled the funds into "campaign committees of candidates for the House" and his own pockets. While the indictment doesn't name the aide he impersonated, he reportedly chose to represent himself as Dan Meyer, Rep. Kevin McCarthy's (R-CA) chief of staff at that time.
Ex-fundraiser for George Santos Sam Miele pleads guilty to posing as congressional aide to raise campaign cashhttps://t.co/qEIEClijnv pic.twitter.com/Wnol8XsIsW

— The Washington Times (@WashTimes) November 15, 2023
On Tuesday, November 14, the US Attorney's Office for the Eastern District of New York announced that Miele had pleaded guilty to wire fraud. As part of his plea deal, he admitted to charging credit cards for Santos' and other candidates' campaigns without authorization and for his personal use. He must pay restitution of $109,171, but that's not all. Miele must forfeit $69,136 and repay $470,000 to one of the campaign contributors. He still faces a sentence of up to 20 years in prison.
Miele is the second Santos staffer to plead guilty. In October, Nancy Marks, who served as the New York representative's treasurer, pleaded guilty to fraud. Additionally, she implicated Santos in a scheme that used fake donors and a fake loan to embellish his campaign finance reports. Marks faces up to 5 years in prison, a fine, and restitution upon sentencing.
Copyright 2023, USNewsBreak.com