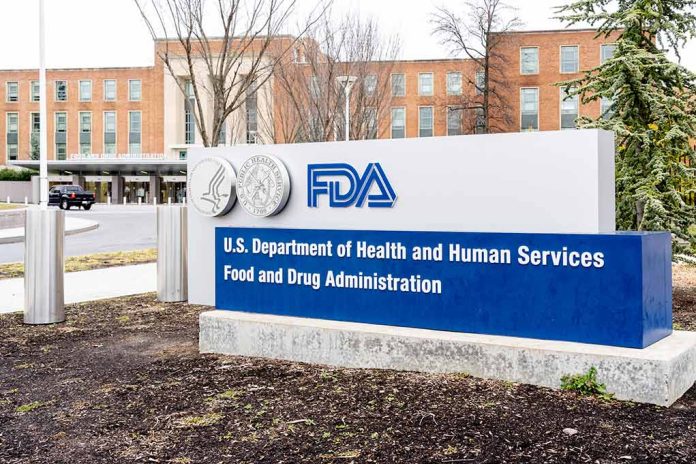 (USNewsBreak.com) – Medications can prove expensive, especially if you don't have insurance to help mitigate the costs. The high prices can sometimes lead people to buy the drugs on the black market. However, doing so comes with risks, including the chance of counterfeit medication. In the United States, fake Ozempic was reportedly linked to the hospitalization of three people recently.
Pharmacists generically call Ozempic, an injectable medication manufactured by Novo Nordisk, semaglutide, and doctors prescribe the pharmaceutical to help treat Type 2 diabetes. It's become part of a popular trend of drugs that facilitate weight loss, causing people to buy it en masse to lose a few pounds due to its efficacy. However, that has led to shortages of the medication in pharmacies. Yet, three people who purchased the drug ended up in the hospital, and authorities suspect suppliers gave them counterfeit substances.
Out of 42 reports of adverse events to the Food and Drug Administration (FDA), a portion mentioned Ozempic. The manufacturer, Novo Nordisk, submitted all three cases involving US hospitalizations to the FDA. The reports to the pharmaceutical company came directly from healthcare providers and consumers. According to the National Association of Boards of Pharmacy, a retail pharmacy in the US supplied at least some of the counterfeit Ozempic. This fact, along with the deaths and hospitalizations, has sparked an FDA investigation.
The FDA says it's investigating reports of hospitalizations after suspected use of fake weight-loss drugs. https://t.co/WfhItAzFqp

— CBS Evening News (@CBSEveningNews) November 8, 2023
Symptoms that have led to hospitalization include overdoses and a dangerous drop in blood sugar. Novo Nordisk has issued a helpful guide to help patients identify Ozempic and avoid administering a counterfeit drug by examining the cap, pen, and carton more closely.
Jeremy Kahn, an FDA spokesperson, spoke about the situation, according to CBS News. He said the administration has "no new information" to share about the counterfeit medications, yet the agency "remains vigilant in protecting the US drug supply from these threats."
Copyright 2023, USNewsBreak.com