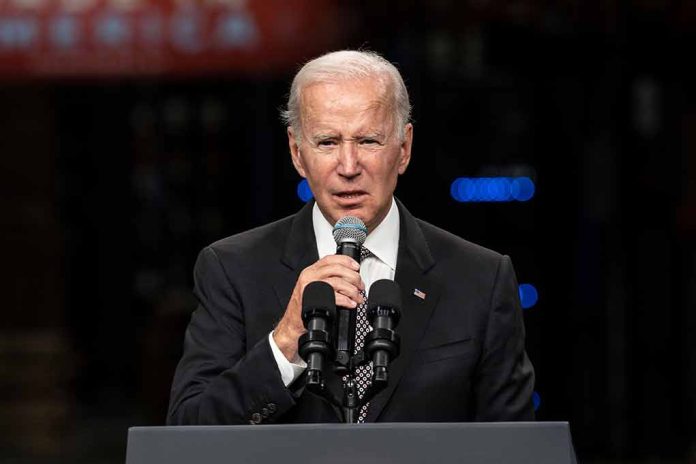 (USNewsBreak.com) – The 2024 presidential election is roughly a year away, and many questions surround who will be the frontrunner for each party. On the Republican side, many believe former President Donald Trump will represent the GOP as the nominee. On the Democratic side, it's expected to be President Joe Biden. However, one ex-Obama advisor has suggested the current commander-in-chief should consider dropping out of the race.
David Axelrod, who served as a senior advisor to former President Barack Obama, took to X, formerly Twitter, to cite recent New York Times/Siena College polling and question in another post whether Biden's decision to remain in the race is in "HIS best interest or the country's?" He said that only Biden himself could decide whether he would take on the challenge, but that it might be worth asking whether or not it's "wise" to seek the Democratic nomination. The survey results showed Trump winning by narrow margins in five out of six battleground states.
Two of the main concerns around Biden are his age — he's currently 80 years old and will be 81 at the time of the election — and his mental acuity, which critics have called into question more than a few times. According to the poll, when asked if the current POTUS has the "mental sharpness" to run the country, 62% said no. Similarly, when presented with the opinion, "Joe Biden is just too old to be an effective president," 71% either strongly or somewhat agreed. When pollsters faced the same statement about Donald Trump, who will be 78 at the time of the election, only 38% strongly or somewhat agreed.
Currently, Trump is facing some hefty legal charges. He's embroiled in one civil trial now but has another civil action and four federal cases coming up soon, as well. While polls have shown that the charges haven't hurt him, that may change in the coming months. There's still plenty of time before the election, so only time will tell how things will play out for Trump and Biden.
Copyright 2023, USNewsBreak.com