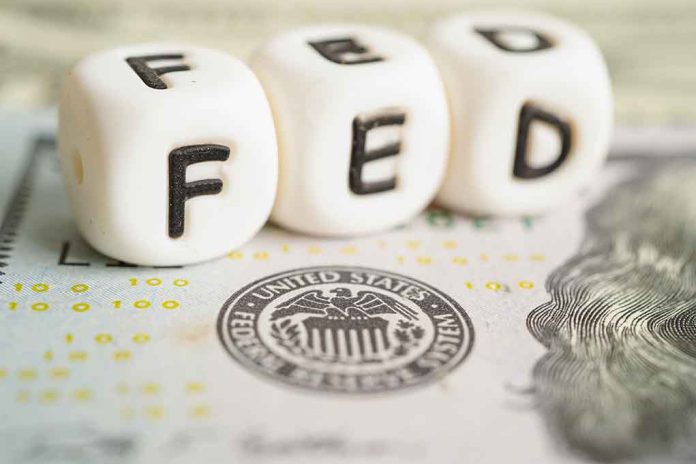 Amazing Federal Loan Programs – Do YOU Qualify?
(USNewsbreak.com) – Every day people struggle to make ends meet. If you or a loved one needs help, you may want to consider applying for a federal loan. Federal loans offer guaranteed lower interest rates, FICO score requirements, and income-based payments. Read on to learn more about how to qualify for a federal loan.
Federal Housing Administration (FHA) Loans
The Federal Housing Administration (FHA) provides loans to low-income families to help them buy their own homes. These loans can provide up to 96.5% of the home's total value.
To qualify for an FHA loan:
You can make a 3.5% down payment if your credit score is above 580 or 10% down if your credit score is between 500 and 579.
The house must meet the FHA's requirements for safety.
Your home must be your primary residence.
You will be able to move in within 60 days of closing.
The value of the housing unit must fall within the limits of your FHA mortgage in your area.
You must have a stable income and provide proof of employment.
You must have a debt-to-income ratio of 43% or less.
Ask about FHA-approved financial institutions to learn more about the loan process.
Veterans Affairs (VA) Loans
VA home loans (direct and backed) are available to veterans, service members, and their families, allowing them to purchase, build, upgrade or refinance their homes.
To qualify for a VA loan, you must:
Have completed at least 90 days of active duty.
Have been a member of the National Guard or reserve for at least six years.
Have served at least 181 days in peace.
Be the spouse of a service member who died on active duty or due to a service-connected disability.
If an applicant applies for a VA loan, a Certificate of Eligibility (COE) will be issued to prove eligibility for this program to lenders. The VA does not offer these services directly but has partnered with lenders to provide them.
Section 504 Home Repair Program Loans
These loans are provided to low-income or elderly owners, giving them the security and accessibility to renovate their homes. This will allow them to eliminate safety issues and improve, repair, or modernize existing homes.
To qualify for the Section 504 program, you must:
Be the head of household and live in the house.
Are unable to get funding from another lender.
Farmer living in a rural area.
Be over 62 and unable to afford repairs.
This program will provide a maximum of $10,000 per grant and a loan of up to $40,000.
You can get both for a total of $50,000. You can check the USDA Eligibility Locator to determine if your area participates in this program.
Rural Homeownership Direct Loan Program
Two rural loans (USDA Guaranteed and USDA Direct) are available to direct low-income households looking for safe housing in rural areas.
To qualify for these loans, you must:
Be a US citizen or permanent resident.
Live in an eligible rural area.
Make no more than 115% of the local area median income.
Lack sanitary, safe housing.
You may not find funding elsewhere.
You can provide proof of income.
The house must be 2,000 square feet or less and not have a pool.
SBA Microloans
Small Business Association microloans can help start-ups, small-scale businesses, and some non-profit organizations such as childcare centers. Each lender creates unique eligibility requirements. Applicants can get up to $50,000, but the average loan amount is $13,000.
7(a) Small Business Loans
These loans help small businesses finance their needs. To qualify:
It would be best if you meet the SBA qualifications for a small business
You must be located or intend to do business in the US and its territories
You have invested a reasonable amount of equity
You explained why you need a loan
You have developed a solid business plan for borrowed money
You owe nothing to the US government.
What is Your Need?
You may be able to adjust the type of loan to meet your specific personal needs. From home financing to building your business, there are federal loan options that can help you get started. You can learn more about these programs by visiting their websites.
Copyright 2022, USNewsbreak.com