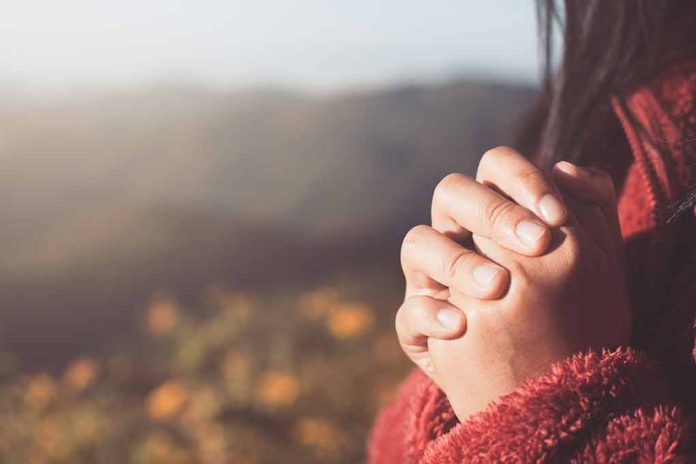 (USNewsBreak.com) – When a person sets out to commit a crime, there's often little one can do to deter them in the moment. However, one would-be carjacker victim decided to take a unique approach when a man approached his vehicle wielding an axe. In the end, the suspect walked away, but that didn't stop him from facing charges.
The story began on October 18, when a driver was exiting his vehicle in downtown St. Louis. Charging documents allege that Romel S. Taylor, 37, approached the car while holding a large axe and demanding the owner hand over his keys. Instead of complying, the man reportedly asked Taylor if he would pray with him. Not waiting on the suspect, the would-be victim started praying on his own, causing Taylor to walk away.
That wasn't the end of it, though. An area surveillance camera caught the entire incident, documenting the scene for authorities. Police eventually caught up to the suspect and arrested him, charging him with first-degree attempted robbery, but not before Taylor had a chance to commit even more offenses.
According to KMOV, Taylor allegedly indulged in a crime spree in the days following the above incident. Authorities claim he robbed a Bank of America while indicating he had a gun. He walked away with $4,000. Video cameras also caught that incident and helped police identify him.
However, before authorities could arrest Taylor, he allegedly managed to commit another carjacking. This time, police say he approached the victim with a knife and demanded his keys before driving off with the vehicle. For the two above crimes, the suspect is facing a charge of first-degree robbery in connection with the bank heist and first-degree robbery and armed criminal action charges for the second carjacking. He'll likely face more, according to CBS News, because police believe Taylor is responsible for several more incidents that occurred within the last several weeks.
Copyright 2023, USNewsBreak.com