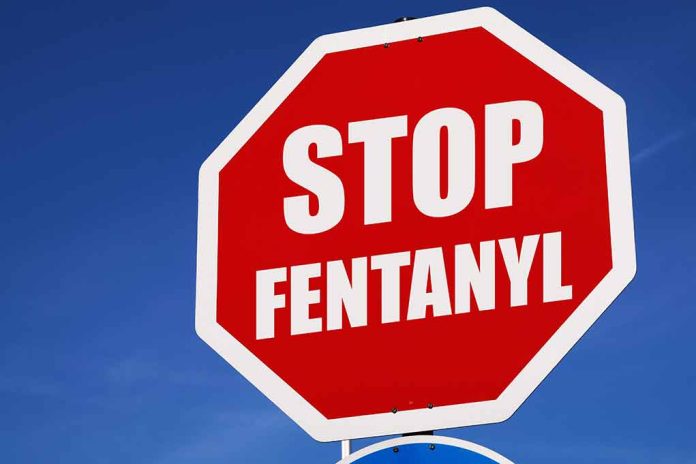 (USNewsBreak.com) – Fentanyl continues to be a problem in the United States. Last year, it was responsible for tens of thousands of overdose deaths. Many times, people didn't know they were consuming the synthetic opioid, which has made its way into other narcotics. Federal authorities have made several significant seizures of the drug this year alone. Now, they've once again taken a significant amount of fentanyl off the streets — this time in Florida.
According to an October 31 press release from the Polk County Sheriff's Office, law enforcement arrested three Mexican men currently living in Hillsborough County following a multi-agency investigation. Sheriff's officers charged Ruperto Rocha, Juan Manuel Contreras Gutierrez, and Juan Manuel Gutierrez Medina with trafficking fentanyl. The amount the authorities seized, 10 kilograms, had a street value of $2.5 million and was enough to kill at least 5 million people.
The drugs took quite the path before they made it to the men in Florida. The Sinaloa Cartel to Compton, California, originally trafficked the narcotics. The fentanyl then made its way to Riverview, Florida, before landing in Polk County, where authorities confiscated it.
Enough fentanyl to kill 5 million people seized in Florida drug bust: sheriff https://t.co/IaVRg6VNTW pic.twitter.com/bTx4qp3XzI

— The Hill (@thehill) November 2, 2023
Polk County Sheriff Grady Judd noted that two of the men arrested "are in the country illegally." United States Immigration and Customs Enforcement placed a hold on one, Guiterrez Medina, who also has a previous arrest for DUI in California. The other two have extensive criminal histories between them.
Last month, the Drug Enforcement Administration, working with various local, state, and federal law enforcement agencies, interrupted a drug trafficking operation in the Bronx, New York. They seized more than 100 pounds of various drugs, including oxycodone, fentanyl, cocaine, and heroin. The estimated street value of the combined seizure came to $4 million, and the three men arrested used a pizzeria located directly across the street from a school in the city as a front.
Copyright 2023, USNewsBreak.com