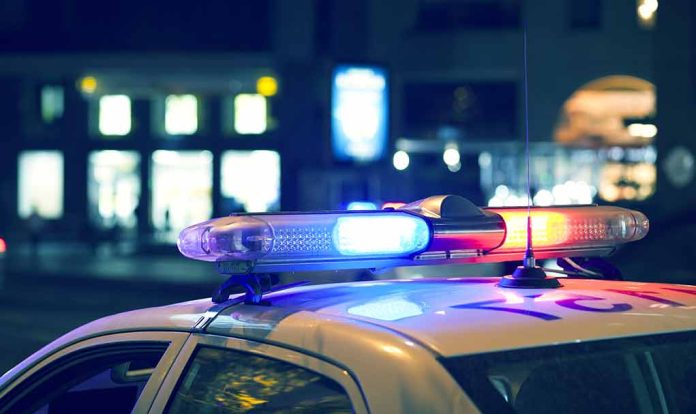 (USNewsBreak.com) – Police carry out sting operations all the time, hoping to take criminals off the street. Each operation targets a specific group, whether it's child predators and traffickers, prostitutes, or those who engage in retail theft. Recently, authorities carrying out a sting in the latter category arrested 28 people.
On Thursday, November 9, deputies and detectives in Southgate, Oregon, staked out the Clackamas Town Center for 10 hours. In a statement on its website, The Clackamas County Sheriff's Office said the sting resulted in the arrests of 28 people. In total, law enforcement agents recovered more than $5,000 in stolen goods, plus a stolen vehicle.
Authorities worked with security in the town center and loss prevention officers in the stores, including retail outlets JCPenney, REI, Target, Sephora, Dick's Sporting Goods, Barnes & Noble, and Kohl's. Other enforcement agencies involved included the Oregon City, West Linn, Molalla, Milwaukie, and Beaverton Police Departments.
Deputies in Clackamas County, Oregon, carried out a retail theft sting operation at Clackamas Town Center, resulting in the arrests of 28 people.https://t.co/rocH241Feb

— Microsoft Shopping (@MicrosoftShops) November 14, 2023
Authorities doled out charges, including identity theft, unauthorized vehicle use, theft II, theft III, and criminal trespass. Additionally, the agency noted it was "able to clear more than 20 arrest warrants," simultaneously taking alleged criminals off the streets. The press release above details all of the arrests and charges. The arrests include two juvenile suspects who remain unnamed because of their ages.
The sting brought the issue of organized retail theft to the forefront, especially with the holiday season fast approaching. In a report issued on September 26, the National Retail Federation (NRF) said retailers saw a "dramatic jump in financial losses associated with theft." In 2021, the NRF calculated losses at $93.9 billion. In 2022, that figure jumped to $112.1 billion. It also noted that escalating violence has changed how retailers handle thieves from a more hands-on approach to an observation approach, using cameras and video to collect evidence. Now, retailers advise their employees not to approach, apprehend, or attempt to stop a theft in progress.
Copyright 2023, USNewsBreak.com