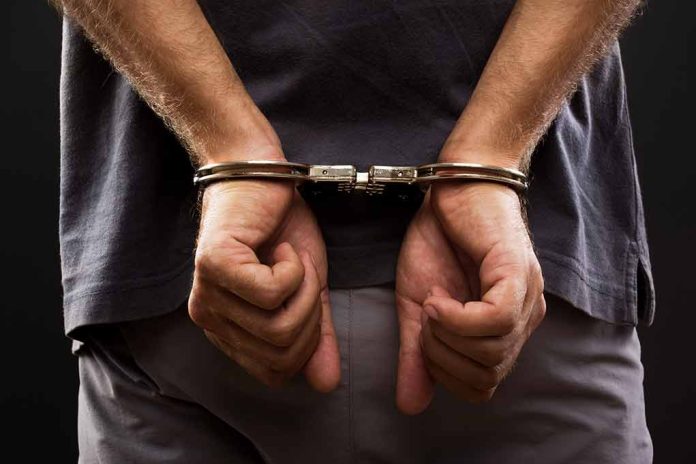 (USNewsBreak.com) – Contaminated foods and beverage incidents sometimes happen, and many companies recall products when they suspect something went wrong during production. However, sometimes, it's a sign of something more sinister. Investigators have run across cases in which drug traffickers stored narcotics in liquor bottles to hide the drugs until they could distribute them. In Germany, these bottles ended up in the hands of partiers, leading to illness and one death. Authorities recently arrested someone in conjunction with the contamination.
In February 2022, first responders rushed eight people to the hospital after they consumed champagne at a restaurant in Weiden, Germany. The revelers included three women and five men, ranging in age between 33 and 52. A 52-year-old man later died. The cause of the illness — which had several patrons writhing on the floor in pain — was ecstasy, also known as MDMA. The champagne contained a "high concentration" of the hallucinogen. Authorities immediately opened an investigation.
German prosecutors have arrested a suspect in the case of a 52-year-old man who died after unwittingly drinking champagne laced with ecstasy at a restaurant last year. https://t.co/x4vUPcmGsU

— CBS News (@CBSNews) November 17, 2023
On Thursday, November 13, 2023, German prosecutors revealed they had someone in custody in connection with the crime, a 35-year-old Polish man captured in the Netherlands. According to CBS News, authorities did not name the man but alleged he was "responsible for storing narcotics kept in bottles in the Netherlands." Because of this, he shares in the blame, and prosecutors have charged him with negligent homicide and bodily harm, and organized narcotics trafficking.
During the investigation, detectives discovered the suspect sold several more contaminated bottles to unsuspecting folks. Both Dutch and German authorities warned consumers about the issue and told them to be wary of any bottle of 3-liter Moët & Chandon Ice Impérial champagne that doesn't look right.
This incident wasn't the first case of drug-laced alcohol leading to someone's death in Europe. In 2020, a 41-year-old Belgian woman drank a single sip of wine, a 2016 vintage Merlot-Cabernet Sauvignon blend, and fell unconscious. Five days later, she was dead. Authorities in that case concluded that drug traffickers had tampered with the wine she consumed, filling it with MDMA.
Copyright 2023, USNewsBreak.com