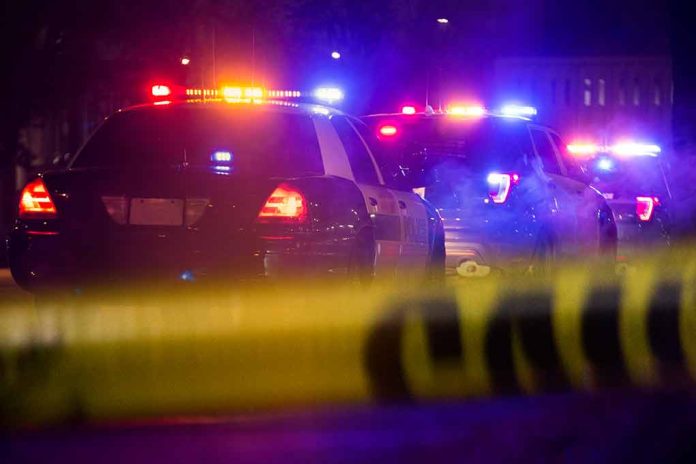 (USNewsBreak.com) – When it comes to migration, many forego the legal route and pay people to smuggle them into the nation's interior. However, the practice can be a very dangerous feat, and it puts the migrants at significant risk. A recent car crash in Texas believed to have involved migrants recently claimed eight lives.
On Wednesday, November 8, police attempted to pull over a Honda Civic, but the driver refused to cooperate. Instead, the man led authorities from the Zavala County Sheriff's Office on a chase. In the end, he and seven other people died in a fiery crash.
The driver of the Honda Civic reportedly went around an 18-wheeler in a no-passing zone and collided with another vehicle, a Chevy Equinox, head-on. The Equinox burst into flames upon impact and killed the two people inside. The victims, Jose Lerma (67) and Isabel Lerma (65), were from Georgia.
Authorities suspect the Honda driver was smuggling undocumented immigrants, causing him to flee. Several of the passengers — who remained unnamed until authorities can notify their families — were Honduran.
Lieutenant Chris Olivarez, a Texas Department of Safety (DPS) spokesperson, posted pictures of the tragic aftermath on X, formerly Twitter, showing the sheer devastation of the accident. He said the identities would be forthcoming at a future date and that the investigation into the crash — and alleged smuggling — was still ongoing.
This incident is far from the only pursuit of a suspected smuggler. According to ABC News 13, the American Civil Liberties Union of Texas has kept a tally of the deaths that have occurred when Border Patrol has chased down vehicles. At the time of writing, that figure is up to 106. While Border Patrol policies deter agents from engaging in pursuits, the same isn't true for law enforcement agencies.
Copyright 2023, USNewsBreak.com