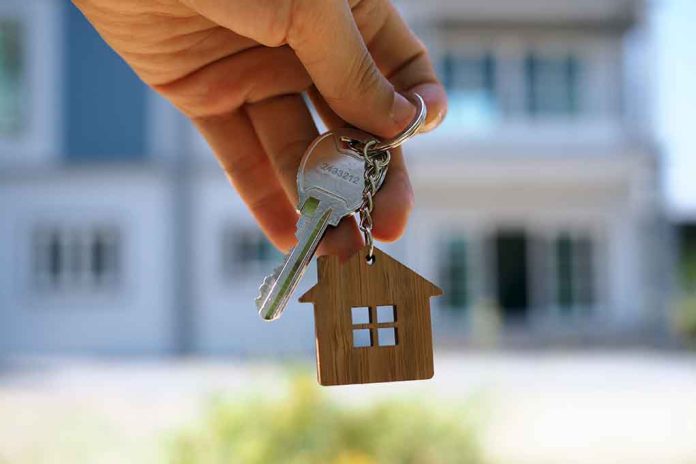 5 CRITICAL Things You Need To Know Before Buying a Foreclosed Home
(USNewsBreak.com) – Foreclosed houses can be a great buying opportunity if you want to save money and get a good deal. Still, it is important to be careful when buying these homes as they sometimes have problems that can become costly. To ensure you get the best value for your money, here are five tips to follow when buying a home that's in foreclosure.
Find the Right Agent
Before you start looking at potential homes or scouting sales, you want to secure the help of a professional who knows this market. He or she should have experience selling foreclosures and be attentive to helping you find the property that best meets your needs.
It also helps if the agent has an inside scoop on homes that may come available but have not yet hit the market. Since this type of property often sells quickly, getting a jump on a potential house is a plus.
Get Loan Pre-Approval
Lining up your financing early in the process will help tremendously. When you have pre-approval, it shows the seller, which is the bank in a foreclosure situation, that you are serious about buying. It also boosts any offer you make because you have the ability to show financing is ready to go.
Find Foreclosure Listings
You can often find these properties among your area's regular real estate listings. Another option is looking at listings from the Department of Housing and Urban Development (HUD). HUD offers foreclosed homes that had government-backed loans.
A real estate agent will come in handy if you want to buy one of these properties because a licensed agent must submit bids. You cannot do it yourself. It's also essential to work fast if you see a place you really like because HUD homes often don't stay on the market for long.
Hire an Inspector
If you're going to buy a foreclosed home, it's important to get an inspection before making your final decision. Even though a foreclosure is an as-is property, which means the seller won't make any repairs or fix any issues, an inspection can help you see if any issues are lurking under the surface. The inspection is a crucial step if you want to save your time and money.
Prepare for Repairs
You may have to do repairs once you finalize the purchase. While you might get lucky and only have minor or cosmetic issues in the home, it's also possible that you will have to deal with some major problems, such as replacing the roof or fixing HVAC issues. Be ready for the added expenses if you plan to go all in on a foreclosed property.
Deciding to buy a foreclosed property can be the best choice you make when house shopping. You can get amazing deals and incredible value, but also make sure to shop smart and prepare yourself for the unique needs of this type of sale.
Copyright 2022, USNewsBreak.com