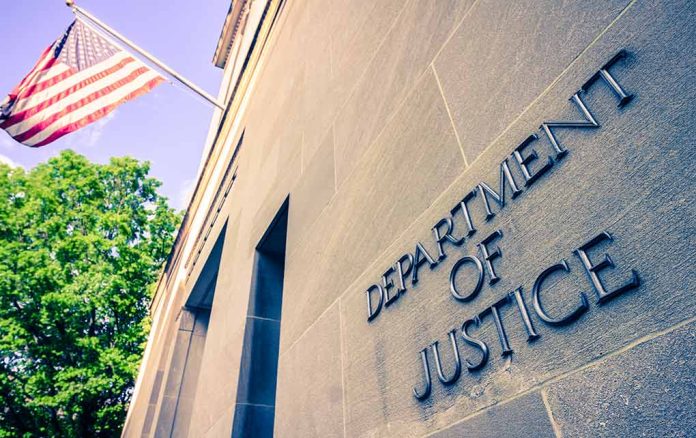 (USNewsBreak.com) – Ever since it declared war on Ukraine, Russia has been persona non grata with the West. As such, the US and other countries have sanctioned Moscow and several Russian businessmen attempting to exert economic pressure on the nation to change its behavior. Yet, that hasn't stopped people from trying to do business with them, albeit unlawfully. Recently, authorities charged three people in an alleged scheme to export technology to the country.
According to a news release from the US Attorney's Office for the Eastern District of New York, prosecutors unsealed a criminal complaint against three individuals on Monday, October 30. Authorities slapped Kristina Puzyreva, Salimdzhon Nasriddinov, and Nikolay Goltsev with conspiracy to violate sanctions, smuggling, and wire fraud conspiracy related to their alleged shipments of "millions of dollars in electronics to support the Kremlin in its ongoing attacks of Ukraine." The complaint says the trio managed to send more than 300 goods shipments with an approximate value of $7 million.
Federal prosecutors on Tuesday charged a New York resident and two Canadian citizens with exporting millions of dollars in technology to Russia, including components allegedly used in military gear seized in Ukraine.

— CBS News (@CBSNews) October 31, 2023
All those charged allegedly managed to evade detection by using corporations — SN Electronics Inc. and SH Brothers Inc. — to conceal their shipments, which they sent to Hong Kong, China, Turkey, India, and the United Arab Emirates before continuing to Russia. The packages reportedly contained integrated circuits and electronic components instrumental in "the production of advanced Russian precision-guided weapons systems."
During the investigation, officials found that some parts of weapons launched by Russia and seized in Ukraine had the same model, make, and part numbers as those shipped by the defendants.
Correspondence between Goltsev and Nasriddinov revealed the two knew that they were carrying on illegal acts and that they allegedly plotted ways to avoid detection after authorities detained a few of their packages at JFK Airport in New York.
Nasriddinov is from Brooklyn, while the other two defendants hail from Montreal, Canada. Authorities arrested all participants and seized more than $1 million from bank accounts associated with the scheme.
Copyright 2023, USNewsBreak.com