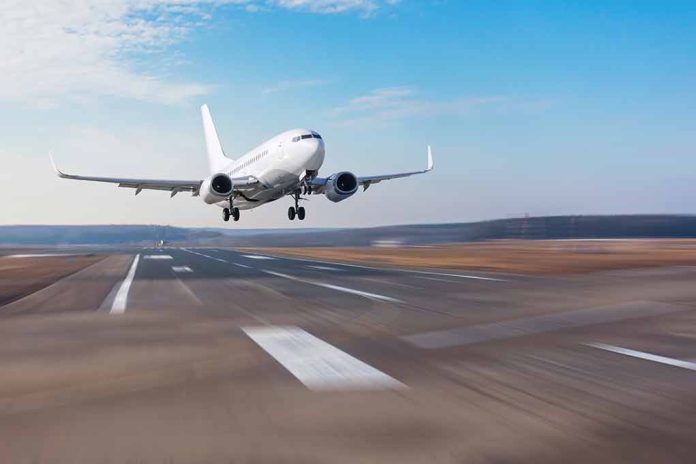 (USNewsBreak.com) – When people fly, they put their trust in the pilots to get them to their destination safely. As such, airlines hold pilots to high standards. They must pass rigorous physical and mental examinations. Yet, one pilot who was seemingly in distress caused a bit of panic on an Alaska Airlines flight, and now, three passengers are suing the company.
On October 22, travelers aboard an Alaska Airlines flight got the shock of a lifetime when an off-duty pilot — who was in the cockpit — allegedly tried to shut down the plane's engines mid-flight. Many of them experienced mixed emotions in the following days, including dread, insomnia, nausea on subsequent flights, flashbacks, and anxiety. As a result, they filed a lawsuit against the company, claiming the airline should have screened the pilot accused of the alleged behavior, Joseph Emerson, prior to allowing him to board.
3 passengers sue Alaska Airlines after off-duty pilot allegedly tried to shut down plane's engines mid-flight https://t.co/vNuVqyCtG3

— CBS Mornings (@CBSMornings) November 3, 2023
The complaint, filed on behalf of three passengers — Theresa Stelter, Matthew Dolan, and Paul Stephen — alleges Emerson took psychedelic mushrooms. It further states that those "who ride in a cockpit jump seat may be called upon in an emergency," so, therefore, they must be in prime flying condition. Emerson was not. The lawsuit alleges the pilot knew and outright stated Emerson wasn't in his right mind but "later admitted […] he had tried to kill everybody," per HuffPost. The mushrooms may have affected Emerson to a greater degree because of dehydration, depression, and two days of sleep deprivation.
While the staff onboard "responded without hesitation," many passengers already suffered irreversible damage. The flight attendants kept the situation quiet, though they notified travelers that the plane needed to land due to an emergency.
Emerson has appeared in court, where prosecutors charged him with attempted murder. He pleaded not guilty. Authorities will also arraign him on charges of interfering with a flight crew. An investigation is ongoing into what triggered Emerson's drastic actions.
Copyright 2023, USNewsBreak.com