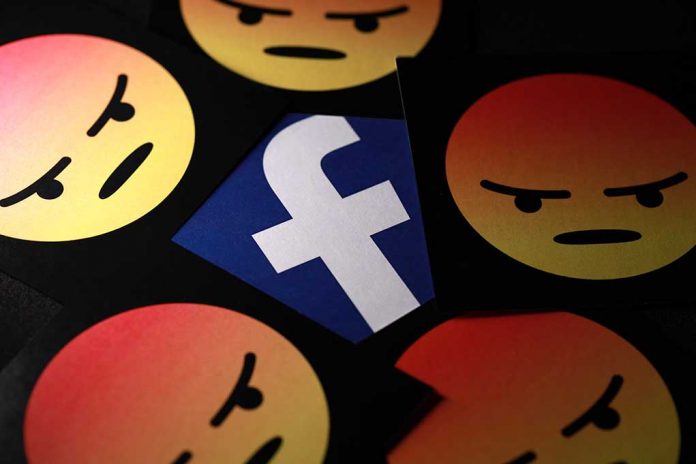 (USNewsBreak.com) – Censorship on Facebook has been a hotly debated topic recently. The social media platform has been under fire for banning and blocking Conservatives and anyone questioning the handling and origins of the COVID-19 pandemic.
Facebook partners with as many as six third-party partners to fact-check its platform, including a company called Lead Stories. In addition to Facebook, Lead Stories counts TikTok, a Chinese-owned company, among its clients. However, new controversy has arisen over which posts Lead Stories chooses to censor and the potential tie to Facebook co-founder Mark Zuckerberg's personal agendas.
Facebook's CCP-Linked 'Fact-Checker' is Now Censoring Stories Critical Of Zuckerberg-Funded Wuhan Lab Partners. https://t.co/DpJ5PAhBK7

— Stone (@xLoneManWalking) June 16, 2021
It seems Lead Stories is quick to hide anything critical of Ralph Baric, a professor in the Department of Epidemiology at the University of North Carolina at Chapel Hill and major US coronavirus researcher with ties to the Wuhan Institute of Virology. Zuckerberg and his wife, Priscilla Chan, are major Baric supporters through their charity, the Chan Zuckerberg Initiative. They gave Baric's UNC lab a grant for $433,000.
Of concern is the platform's fact-checking of a video showing Baric giving a speech at a 2018 conference with remarks about how to make money on a pandemic by investing in stocks for protective equipment. The group marked the post by The National Pulse as false despite the clear evidence.
It's alarming that a group responsible for unbiased reviews would so obviously operate to benefit one side of a story. The link between Zuckerberg and Baric only serves to show fact-checkers aren't always trustworthy. Whether it's social media or mainstream media, researching facts and those reporting them can give us important insights.
Copyright 2021, USNewsBreak.com