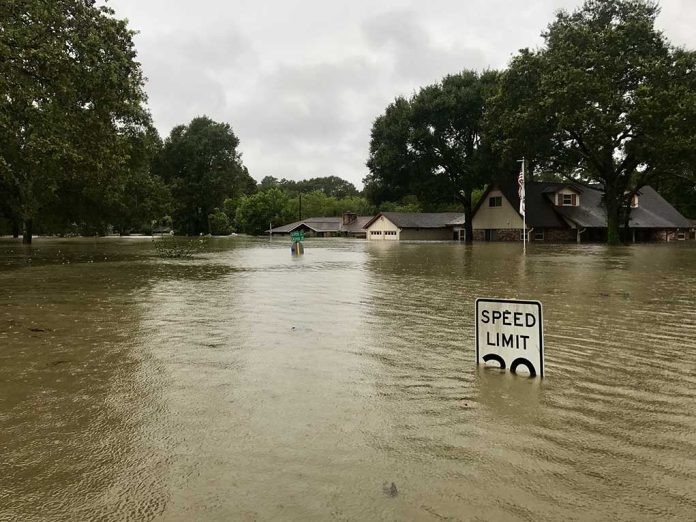 (USNewsBreak.com) – Atmospheric rivers have been wreaking havoc in California for the last few weeks. Many cities have experienced floods, sinkholes, and falling trees, and at least 19 people have died as a result of the storms. One particular event that is gripping the nation is the case of 5-year-old Kyle Doan, who was traveling in a vehicle with his mother when he was swept away by a powerful current. He's still missing as of the time of writing.
On Monday, January 9, Lindsy Doan was driving her son to school when they encountered a creek that was much deeper than expected. Torrential rains causing the atmospheric rivers had dumped on many California counties. Doan lost control of the vehicle when her 5-year-old chimed in, "Mom, it's OK. Be calm," according to The Associated Press.
"Mom, it's OK. Just be calm."

Those were the last words 5-year-old Kyle said to his mother, Lindsy Doan, before his fingers slipped from hers and he was swept away by floodwaters in California on Monday. https://t.co/agekY0W2G3

— WISH-TV (@WISH_TV) January 12, 2023
After the SUV started filling with water, Doan made the decision to get her and her son out. She was able to grab onto a tree and encouraged her son to join her, but he was swept away by the waters. The mom struggled to stay afloat and eventually lost sight of her son, who she said was drifting backward, away from her. She was eventually rescued by a man who lived near the creek, but Kyle remains missing. The boy's father, Brian Doan, says his wife did the right thing, saying the vehicle "would've been a death trap," in a statement to People Magazine.
Authorities have made finding the boy a priority and, so far, they've only found one of his shoes. They suspect he may have been pulled into the river. More than 100 National Guardsmen have joined the search team, which as of Thursday, January 12, comprised over 200 people.
On Thursday, San Miguel community members gathered in the park to hold a candlelight vigil for the young boy.
Copyright 2023, USNewsBreak.com