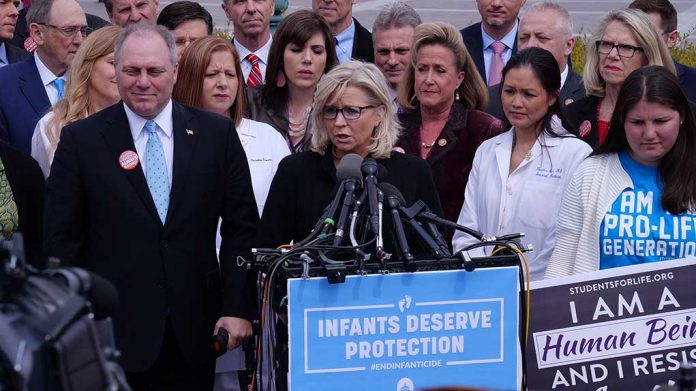 (USNewsBreak.com) – The GOP often gives Representative Liz Cheney (R-WY) a rough time, mostly due to her disdain for former President Donald Trump. In fact, she broke ranks with the party in her state by supporting Trump's impeachment in 2020. Now, the Right has yet another reason to find her difficult to work with: she recently joined Speaker of the House Nancy Pelosi's controversial January 6 committee.
In May, House members removed Cheney from her top leadership position. This came after Wyoming's GOP censured her back in February. Now, two local county groups are refusing to recognize her as a member.
GOP in 2 Wyo. counties no longer recognize Rep. Cheney as a Republican – https://t.co/OamVXQoSrx #OANN

— One America News (@OANN) August 11, 2021
The Republican parties of Park and Carbon Counties sent letters to Cheney mapping out their decision. Not recognizing her as a Republican means these counties no longer consider her as their representative in Congress, either.
Other counties continue to review the resolutions passed. Many, including Big Horn, Weston, Uinta, and Laramie, will likely refuse to acknowledge the battered GOP leader at some point, if not in the near future.
One group, which sent a letter to Cheney outlining their complaints, wrapped up with a famous line from former President Trump's "The Apprentice" — "You're fired!" That seems like a fitting way to dismiss the Trump-hating leader. But voters will get their say soon, anyway, as the representative's seat is up for reelection in 2022.
Copyright 2021, USNewsBreak.com