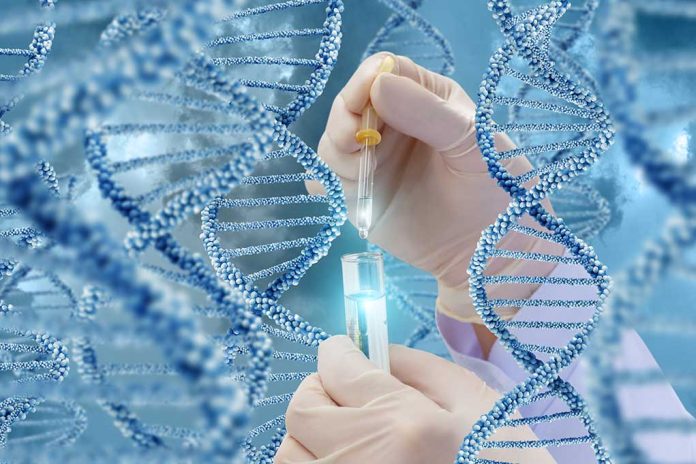 (USNewsBreak.com) – When people die in war, they aren't always found or identified right away. Sometimes, it can take years — or even decades — to determine who a body belongs to. In World War II (WWII), nearly 80,000 members of the US Armed Forces went missing in action. Now, nearly 100 years later, a man's remains have been identified, and he's receiving a proper burial.
In December 1944, Joe A. Vinyard, a US Army Corporal, went missing when his tank was attacked in Germany's Hürtgen Forest. His unit couldn't find him, and he was never listed as a prisoner of war. Vinyard was eventually presumed dead about 18 months after he went missing. When the war ended, the American Graves Registration Command tried to find as many MIA military members as possible. Unfortunately, even though they discovered bodies in two destroyed tanks around Gey, Germany, the group couldn't identify the remains. Vinyard would remain listed as non-recoverable for nearly a century.
That all changed in 2021. According to a press release dated May 18, a scientist reviewing the details suspected that one of the remains might belong to Vinyard. The corporal's body was exhumed from its burial spot at the Ardennes American Cemetery and sent to the Defense POW/MIA Accounting Agency in Nebraska. There, using DNA, scientists were able to positively identify the remains as belonging to Vinyard, the press release states. He's now been listed as accounted for as of September 9, 2022.
Remains of US Army corporal killed in WW2 identified, will be buried in Tennessee hometown #BreakingNews #Breaking #FoxNews https://t.co/KVpm13LnSR

— Brett Murphy (@bmurphypointman) May 19, 2023
Vinyard will get the proper burial he deserves in Maryville, Tennessee. Sources haven't noted the location or time of the funeral. The deceased's name, which appears on the Netherlands American Cemetery Walls of the Missing, will have a rosette next to it to show he's been found.
One of nearly 1,500 bodies officials have identified, Vinyard was among a small fraction of those declared MIA. More than 72,000 from WWII are still missing. The agency has been working on finding the soldiers lost since 1973.
Copyright 2023, USNewsBreak.com