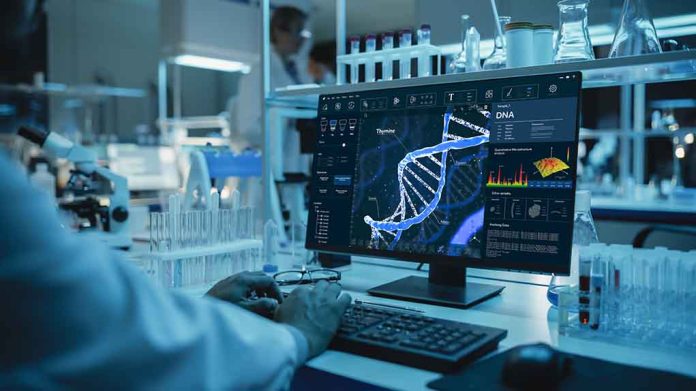 Scientists Identify Remains of WWII Soldier
(USNewsBreak.com) – The loss of American soldiers during times of war is always difficult. It is especially heartbreaking when the bodies of those lost do not make it home, leaving families without proper closure. One family who has been waiting to discover the fate of a beloved service member for over 75 years is finally getting the opportunity to lay him to rest, as the Defense POW/MIA Accounting Agency (DPAA) managed to use DNA to identify his remains.
Authorities have identified the remains of a World War II soldier from Pennsylvania who was killed during an ambush in France in 1945. https://t.co/TsKuLJAkkm

— CBS News (@CBSNews) November 16, 2022
Army Private First Class Francis Martin, who was part of a group responsible for taking supplies to soldiers on the battlefield when German forces attacked, was killed in the line of duty in 1945. According to a recent press release, local forces never located the soldier's body, so the War Department officially declared him dead on January 17, 1946. After being unable to identify him for several years, the military adjusted Martin's status to unrecoverable on October 15, 1951.
In 2021, the final chapters of Martin's life finally became clear after the DPAA exhumed and transported a number of bodies from a cemetery in Liège, Belgium, to a lab in Nebraska, for further inspection. Dental records, DNA tests, and anthropological analysis allowed them to successfully confirm remains belonging to Martin on June 21, 2022.
According to the DPAA, there are still over 72,000 Americans missing from WWII. While all of these individuals may never be identified, advancements in technology have made it possible for officials to account for more and more soldiers like Martin.
The Epinal American Cemetery's Walls of the Missing has contained Army Private First Class Francis Martin's name for decades. The Pennsylvania native, who lost his life at the young age of 25 in France, will be buried at Arlington National Cemetery.
Copyright 2022, USNewsBreak.com