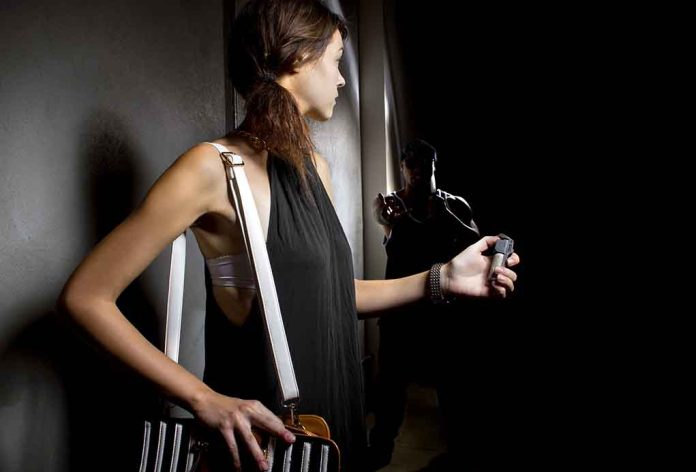 (USNewsBreak.com) – While crime waves aren't necessarily unusual in many areas of the United States, they become concerning when they persist for weeks, months, or years at a time. New York City currently faces an ongoing issue with murders that have left local women feeling terrified for their lives.
After a homeless man followed an individual home and brutally murdered her on February 13, women across the city began to speak up. They say they are afraid to walk the streets or ride the subway lest they meet a similar fate. Local businesses have also reported a noticeable increase in pepper spray sales.
NYC women buying up pepper spray after brutal Chinatown murder leaves them feeling 'unsafe' https://t.co/UkaXbqI8x6

— Fox News (@FoxNews) February 16, 2022
Police reports state that Assamad Nash stalked and killed 35-year-old Christina Yuna Lee after she departed from a party in New Jersey. He followed her all the way home, stabbed her over 40 times, and left her in her bathtub.
Local real estate agent Elise Hsu told the New York Post she now feels afraid when she's in Manhattan, which she claims used to feel safe to her. Another woman who spoke to the same news outlet named Phoebe Tan said that the homeless population is high; that leaves her feeling uneasy when in the city.
A female reporter for the New York Post who was interviewing women about the murder also ran into issues recently. A homeless man allegedly confronted her, pulling down his pants and yelling in her face.
Lee's death just adds to the NYPD's reportedly surging 38.5% crime rate. But the overall increase in criminal activity isn't unique to NYC; big cities all over the country currently face the same or similar struggles. Is this a coincidence? Or, is the movement to reduce law enforcement funding and eliminate cash bail weakening the criminal justice system?
Copyright 2022, USNewsBreak.com