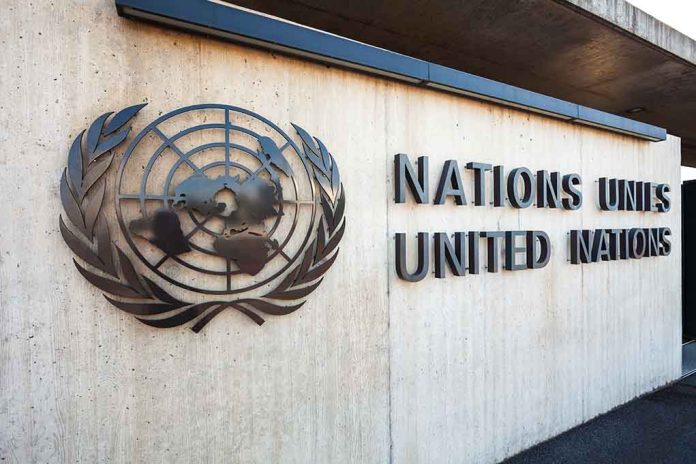 UN Official Says Death of Iranian Woman Should Be Investigated
(USNewsBreak.com) – The Iranian morality police reportedly detained a 22-year-old woman, Mahsa Amini, for not wearing her hijab correctly on September 13. After arriving at the Vozara Detention Centre, she collapsed and entered a coma for three days before dying. Officials in Iran said she died of a heart attack, but many observers question the validity of that claim. The nation has been dealing with widespread protests and a call from the UN for an investigation.
UN calls for probe into Iranian woman's death amid protests https://t.co/aqLQ0GJCzW pic.twitter.com/ophfopxmmE

— The Hill (@thehill) September 20, 2022
After Amini's death, demonstrators began protesting in the streets across Iran. The young woman's family said she had no medical history of heart issues, leading protestors to say police must have beaten her. According to a report from NPR, they chanted "Death to the Dictator," damaged law enforcement vehicles, and turned over trash cans. Recent reports suggest at least six people have been killed in protests, while others say women have been cutting their hair and burning their hijabs.
UN High Commissioner for Human Rights Nada Al-Nashif called for an independent investigation into the incident on September 20. According to a UN press release, she accused authorities of targeting the population unfairly with hijab laws. The high commissioner requested that Iran stop this type of discrimination. In light of reports the government is using unnecessary force against protestors, the official also called on leaders to allow for the freedom to assemble and demonstrate.
On September 22, the US Treasury Department also announced sanctions against Iran's morality police, referring to the death of Amini as an "act of brutality" by the nation.
Copyright 2022, USNewsBreak.com