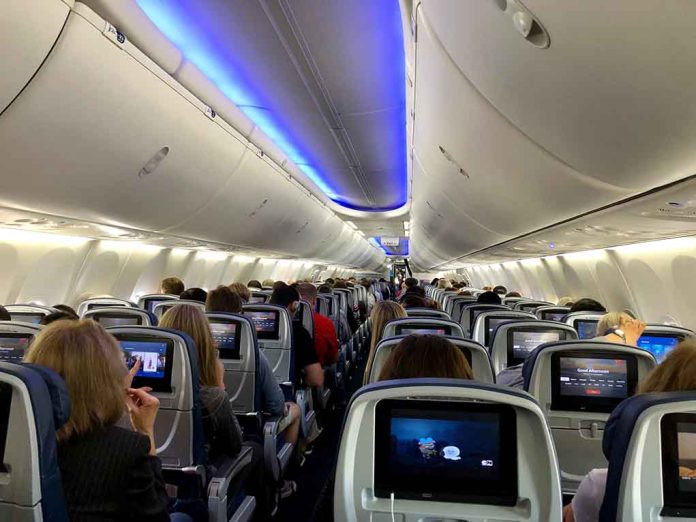 (USNewsBreak.com) – People do odd things on planes. Maybe some of them just get too cozy when they travel, which is little comfort for the other passengers who have to deal with their bizarre behavior. Still, no one could have prepared themselves for what one group of travelers witnessed in late 2021.
On a Delta Air Lines flight out of California in November, a woman reportedly attempted to get her cat to nurse like a baby. The poor hairless feline was screaming during the whole incident, according to a flight attendant.
BIZARRE — The woman startled fellow passengers aboard a Delta Airlines flight when she began breastfeeding her hairless cat mid-flight, according to a report https://t.co/N6It2dPpxL

— WAVE (@wave3news) December 8, 2021
Reports say the woman swaddled the poor animal in a blanket, pulled her shirt up, and attempted to breastfeed it. A crew member noticed the odd activities and repeatedly tried to get the passenger to put the cat back in its carrier, but she refused.
The airline employee reported the disruptive passenger through the Aircraft Communications Addressing and Reporting System (ACARS). The report alerted crew on the ground in Atlanta, where the plane was to land, and requested Delta's Red Coat team to take custody of the woman after she departed the aircraft. The team has specialized training to handle difficult customer service situations.
It's unclear what happened to the woman once the flight landed, but her fellow passengers and the crew members on board that plane are not likely to forget her and her unfortunate pet.
Copyright 2022, USNewsBreak.com