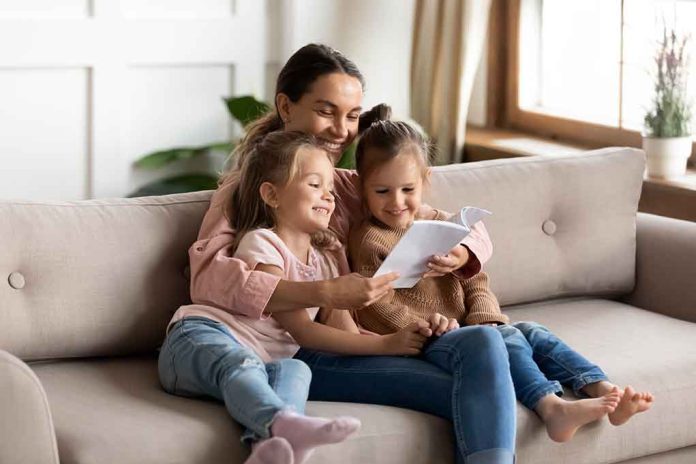 (USNewsBreak.com) – Heroes come in all forms, but mothers often fit the bill. That's certainly true for a California mother who helped solve a crime on November 18. While she didn't necessarily set out to save the day like Superman, she ended up saving something far more precious instead.
Julia Bonin was passing Doheny State Beach in Dana Point, California, when she spotted a man walking with a 16-year-old girl and a 3-year-old boy. Shockingly, the two children matched a photo released by officials one day earlier that featured two missing children and their suspected kidnapper.
Bonin returned to the beach to snap pictures of the man and the two kids, following her intuition. She felt sure they were the same children in the photo, prompting her to report the trio's presence to local law enforcement.
The concerned mother reportedly tried to leave, but ultimately decided to stay until authorities arrived. She felt it was essential to watch them, perhaps to ensure they didn't leave.
"I would have regretted it if I didn't turn around." This mother followed her gut instincts when she saw the missing children. https://t.co/47Vqr6cTmX

— KLBK News (@KLBKNews) November 19, 2021
Once agents arrived, they positively identified Jacob Clare, who allegedly kidnapped his niece, Amber, and son, Noah, from Tennessee on November 6. They immediately arrested Jacob Clare on charges of aggravated kidnapping and rescued the two children.
Orange County Sheriff Don Barnes praised Bonin for her actions. Nevertheless, the humble mother isn't so willing to put herself on a pedestal. Instead, she simply implored everyone to trust their gut. If she hadn't, Amber and Noah's story might have had a much different ending.
Copyright 2021, USNewsBreak.com