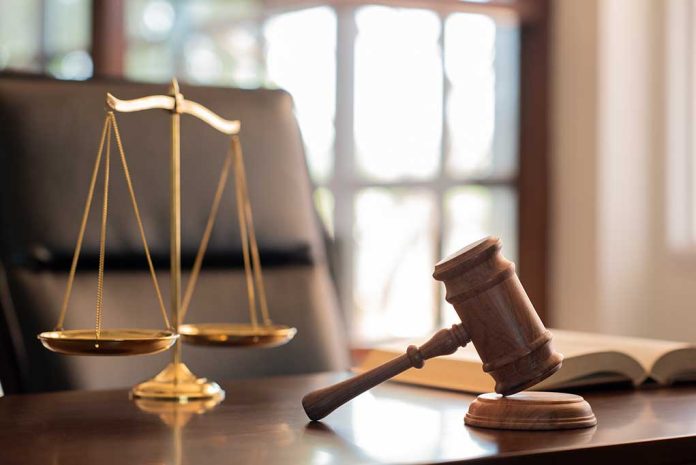 (USNewsBreak.com) – The law is written in such a way that it is often difficult for the average person to understand. Yet, knowing regulations can be incredibly beneficial if you run into a situation where you need to deal with the courts. Recently, a Kansas woman used a little-known option to force a grand jury to review her case.
Madison Smith claims she suffered a sexual assault while attending Bethany College in Lindsborg in February 2018. While she reported the alleged crime to the police, the prosecutor declined to take it on or press any charges for the rape, filing only aggravated battery against the accused.
Unhappy with the results, Smith used a 134-year-old state law to convene a citizen grand jury and force them to review her case.
Private citizen used an obscure law to convene a grand jury to investigate her rape accusation, b… https://t.co/nznlTMVr1h

— Alaturka News (@alaturkanews) November 15, 2021
Few are even aware that Kansas citizens have the right to call a grand jury on their own behalf. In fact, this area of legislation is so uncommonly utilized that Smith is the first to ever use it after suffering an alleged sex crime within the state.
The exact same law also exists in five other states.
To get to this point, Smith first collected signatures for a petition. She ended up having to repeat that process, as a technical issue disqualified her first attempt.
In October, the 23-year-old finally got her chance to go in front of the grand jury. She testified for almost an hour. Unfortunately, the jury decided not to hand down rape charges against the accused on November 2.
While Smith's case clearly didn't end in her favor, the Kansas woman doesn't regret taking action in an effort to fight for additional charges. At the very least, she's hopeful her actions draw attention to sexual assault, empowering others to stand up for themselves.
Copyright 2021, USNewsBreak.com