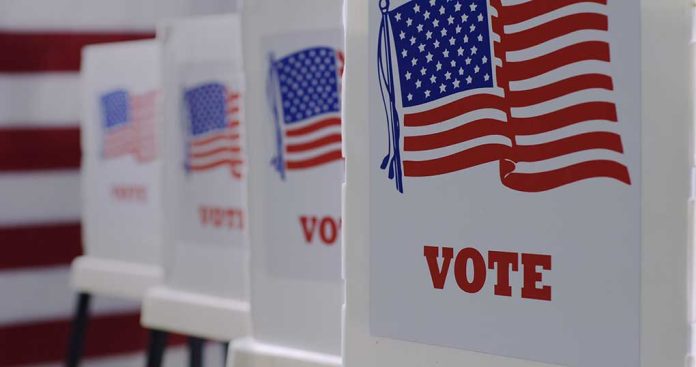 (USNewsBreak.com) – The integrity of the voting system in the United States is of the highest importance. Prosecutors will often swiftly go after people who try to cheat and cast an invalid vote. It turns out that an Arizona woman learned this lesson the hard way.
On January 26, Tracey Kay McKee pleaded guilty to voter fraud charges in Maricopa County Superior Court as part of a plea agreement. The prosecutor dropped perjury charges in the deal. McKee is one of 10 people in Arizona charged with fraud in the 2020 elections.
Arizona woman pleads guilty to voter fraud after accused of forging dead mother's signature https://t.co/C4BQ9PZM8p pic.twitter.com/f2yFJKIdhm

— Zyite (@ZyiteGadgets) February 2, 2022
McKee's conviction stems from when she voted for her mother, Mary Arendt, who had passed away on October 5, 2020, just a short time before the county mailed out the ballots for the November election. She reportedly forged Arendt's signature on the ballot and mailed it in.
According to the prosecution, McKee faces sentencing in March. She will likely be sentenced to probation and possibly, jail time of up to three months, as per her plea deal. However, the fraudulent voter will also lose her voting rights until the court restores them after completing probation. McKee will also have to serve 100 hours of community service and pay $1800 as punishment for her crime.
Do you think justice will be served in this case?
Copyright 2022, USNewsBreak.com