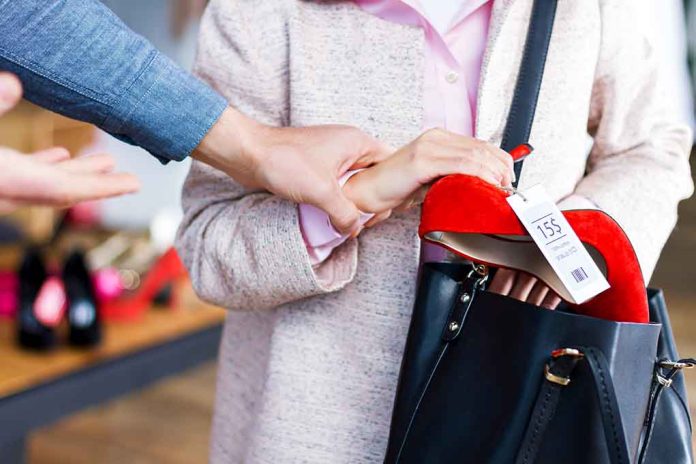 (USNewsBreak.com) – Minor crimes usually do not make the news; outlets focus on stories involving violence or high-profile people. When small crimes do hit the headlines, it is generally because they're unique or unusual. That seems to be the case with a habitual shoplifter from California who can't seem to learn that crime doesn't pay.
On December 4, officers arrested Aziza Graves for allegedly stealing from the Westfield San Francisco Centre mall. They soon discovered this wasn't her first time. In fact, Graves had three local warrants in the area and a fourth pending in a different county.
That was just the beginning of the woman's legal troubles.
Graves had also just left jail with no bail in November for shoplifting over $40,000 in merchandise from Target. At that time, she faced 120 misdemeanor charges and eight felony charges for theft.
https://twitter.com/worldnewzinfo/status/1468548632542601224
The prosecutor, in that case, recommended bail for Graves, but the judge let her go with only an order to wear a monitoring device and avoid the Target where she committed her crimes. The shifty shoplifter refused to wear the monitor and continued stealing from stores.
After yet another arrest, the prosecutor asked the judge not to approve bail because Graves violated her court order.
San Francisco is reportedly witnessing high numbers of shoplifting incidents heading into the holiday shopping season. California GOP Chairwoman Jessica Millan Patterson blames the liberal criminal policies that have reduced the punishment for such crimes to a level of little or no consequence for offenders.
Copyright 2021, USNewsBreak.com