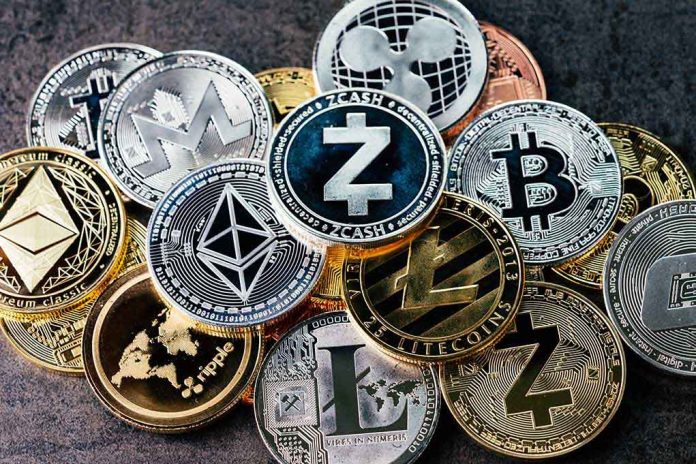 (USNewsBreak.com) – Terrorist groups rely on funding in order to carry out their activities. Sometimes that financial backing comes from unlikely places. Such is the case in New York City, where authorities have charged and are prosecuting a woman who allegedly used cryptocurrency to help fund Hay'at Tahrir al-Sham, a group the State Department has deemed a foreign terrorist organization.
On Tuesday, January 31, New York City Police Commissioner Keechant Sewell and Manhattan District Attorney Alvin Bragg announced an 11-charge indictment against 43-year-old Victoria Jacobs, also known as Bakhrom Talipov, for her alleged roles in providing material support to terrorist organizations in Syria.
Bragg stated that this was the first time an individual faced state charges in a New York courtroom for financing terrorism. He also noted that it's also a rare case involving cryptocurrency reportedly financing terrorism.
A New York City woman has been charged with using cryptocurrency to provide financial support to terrorist groups in Syria, a rare prosecution involving virtual currency to fund terrorism. https://t.co/qdVuFK8gvP

— ABC News (@ABC) February 1, 2023
Authorities from the Manhattan DA's Counter Terrorism Program and the NYPD Intelligence Bureau investigated the case for 18 months leading up to the charges. Court documents revealed that the suspect allegedly sent more than $5,000 to Malhama Tactical, a training group associated with Hay'at Tahrir al-Sham. In addition, the court documents claim she used cryptocurrency and wires through MoneyGram and Western Union to launder money on behalf of the tactical organization.
Law enforcement also accuses Jacobs of uploading a munitions handbook to a website in 2019, hoping to help the terrorist groups improve their bomb-making efforts. Then, in 2021, she's accused of buying tactical weaponry, which includes items like throwing stars, combat knives, and metal knuckles.
Jacobs was indicted on a number of charges, including multiple terrorism-related counts, criminal possession of weapons, money laundering, and conspiracy. She is currently being held without bail. It's unclear when her next court appearance is set to take place.
Copyright 2023, USNewsBreak.com