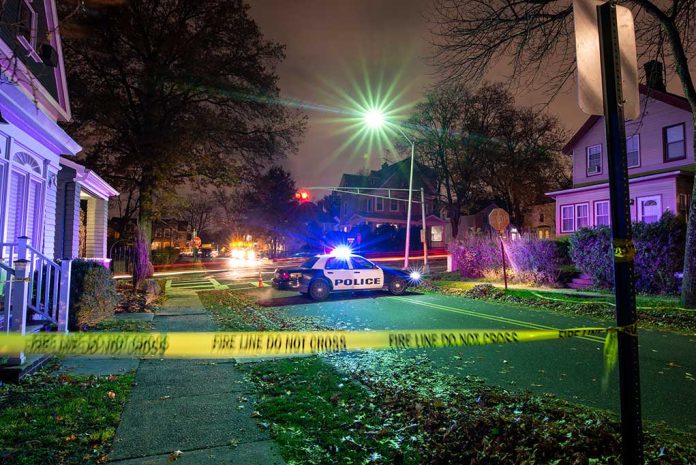 Woman Allegedly Kills Man By Striking Him With Car
(USNewsBreak.com) – A woman in Orange County is facing murder charges after a dispute over a cat reportedly ended in someone's death. Hannah Star Esser, 20, confronted Victor Anthony Luis, 43, near Oak Knoll Park on Graham Street around 8:30 p.m. on September 25. At the end of the evening, Luis was dead, and Esser was behind bars.
California Woman Ran Over and Murdered a Man Because She Believed He Was Trying to Harm a Cat: Policehttps://t.co/giZiGgJOqm

— Law & Crime (@lawcrimenews) September 28, 2022
The 20-year-old thought she saw the older man trying to run down a cat with his SUV. She got out of her car to confront him, and a heated exchange occurred, which the woman recorded on her cell phone. Esser allegedly got back into her Honda Civic, turned the car around, and drove directly at Luis.
He hit the vehicle hard, going onto the windshield and flipping into the street. Emergency responders declared him dead on the scene, which happened to be right in front of his home.
Officers arrested Esser the same day, and Orange County prosecutors charged her with murder after reviewing the video from cameras in the area as well as footage the suspect had taken. Her arraignment will occur on October 13. She could get 25 years to life in prison if convicted and remains in custody with a bail of $1 million, according to a press release on the Orange County DA website.
According to CBS News, Luis's family issued a statement on his death, calling him a "bright light" and saying he was supposed to meet his first grandchild soon. A GoFundMe was also set up to help support his family.
It's still unknown whether a cat was actually involved in the incident, and if so, what condition it's in.
Copyright 2022, USNewsBreak.com