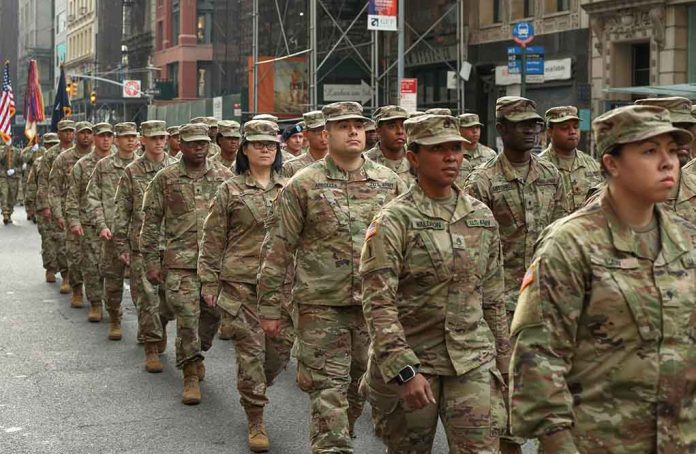 (USNewsBreak.com) – More than a year has passed since Russia invaded Ukraine in what many people thought would be a short-lived battle. In the last 12 months, the United States has provided Ukraine with billions of dollars in aid packages, much of which has included military equipment. The United States is still committed to sending even more, which has led to the question of whether the US military will suffer a weapons shortage because of it.
In a statement to CBS News, retired Marine Col. Mark Cancian, who works with the think tank Center for Strategic and International Studies (CSIS), said that some of the US' critical stockpiles are getting low. He attributes the shortages to Ukraine going through ammunition, basically like water, using a year's production in a month's time. NATO has echoed similar concerns, not just about the US, but other allied countries that are also sending weapons en masse to the war-torn country.
U.S. could face possible weapons shortage as it continues to supply military aid to Ukraine, war game shows https://t.co/SroxZ0Cauf

— WCCO – CBS Minnesota (@WCCO) February 24, 2023
According to Cancian, CSIS conducted 24 war game simulations in which the US got involved in a conflict with China over Taiwan. In the scenarios, the US ran out of Long Range Anti-Ship Missiles (LRASM) "in the first few days of the war." The findings don't suggest a complete setback. The United States, with Taiwan and Japan fighting alongside it, still came out victorious — but not without enormous damages that cost thousands of troop lives and the loss of prominent military equipment including ships and aircraft. Additionally, the US' global standing suffered immensely in the aftermath.
The results led to one conclusion: the United States must "strengthen deterrence immediately."
Lockheed Martin is currently preparing to increase its production to turn out new rockets for the long-range HIMARS system. Javelin anti-tank missiles are also in demand, especially with the quantities that have been going to Ukraine.
In December, the chief weapons buyer for the US Army said it was planning to ramp up production of artillery is a "dramatic" way over the next three years.
Copyright 2023, USNewsBreak.com