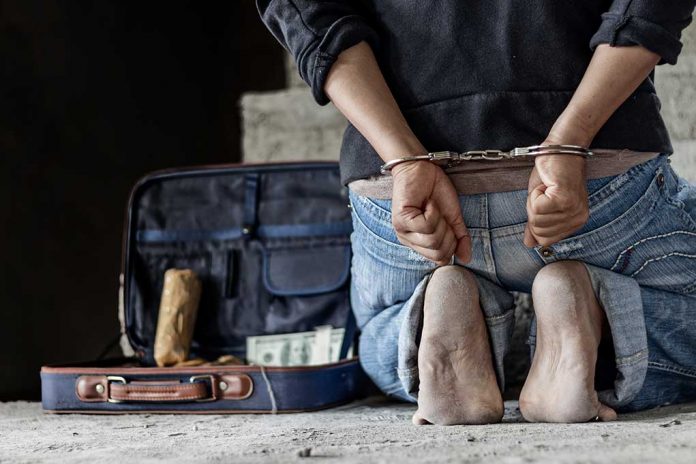 (USNewsBreak.com) – Since Joe Biden took office as the President of the United States in January 2021, immigrants have been flocking to the US/Mexico border trying to get into the country. Despite rising numbers and growing concerns, the White House has denied there is a crisis. In March, the president put Vice President Kamala Harris in charge of immigration issues instead of handling it himself.
It doesn't seem as if the Biden Administration is doing anything positive to help the situation, as May saw over 180,000 illegal immigrants arrested at the border with Mexico. This figure represents a 674% increase over numbers from May 2020, according to Customs and Border Protection (CBP) report on June 9, 2021.
A little over 112,000 of these migrants were sent out of the country due to COVID-19 restrictions, but the CBP stated those thrown out over public health protections often try to come back again. The number of lone children dropped by about 23% but is still high, with almost 11,000 encounters in May.
This shows trends that have become common since Biden took office. Harris has done very little so far to find a solution. According to her staff, she is not in charge of the border. Her focus is on the root causes of the immigration issue.
Interesting claim because Senator Tom Cotton (R-AR) says the root cause is clear: it's the Biden White House.
180,000 illegal immigrants crossed our borders in May alone—the most in 21 years. The root cause of the border crisis is the Biden White House. https://t.co/YGCqpNVsYA

— Tom Cotton (@SenTomCotton) June 9, 2021
He is far from alone in this sentiment. The president of Guatemala blames the current administration for the border issues, pointing out unclear messages and false promises.
Copyright 2021, USNewsBreak.com