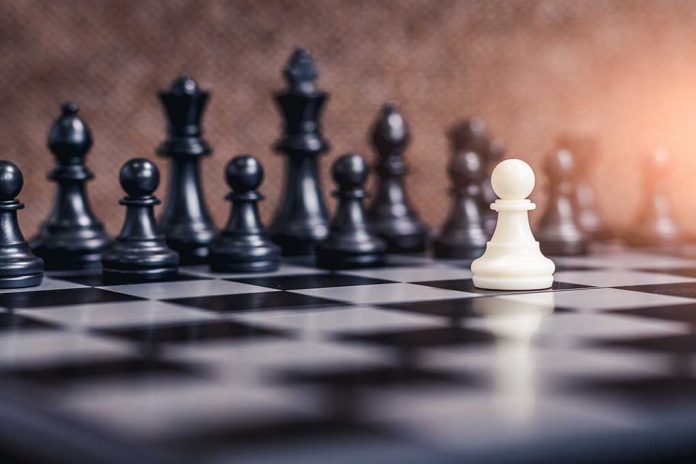 (USNewsBreak.com) – Free events that prepare high school students for college are relatively common. They often focus on people from lower-income households, as individuals within this category may be at a disadvantage when seeking out secondary education. The goal is to overcome the gap and help create equality.
But is that always the result?
A new free program for future accounting students in New York has many wondering if the answer might be no. Career Opportunities in the Accounting Profession (COAP) recently created a stir over its strict rule to never accept white students.
A Look at the Details
COAP is a virtual course sponsored by the New York State Society of Certified Public Accountants (NYSSCPA) and the Moynihan Scholarship Fund. Multiple in-state colleges partner with the no-cost program, serving as hosts to students.
The NYSSCPA states that around 250 underrepresented high school students interested in an accounting or business career can benefit from the offering. The event features presentations covering various accounting concepts as well as other skills, such as public speaking, resume writing, applying for financial aid, and interviewing.
The curriculum also showcases business speakers, mainly to grant attendees exposure to role models with strong leadership skills. Professional panels also provide direct and interactive experiences.
The Controversy
The biggest issue with COPA is its application requirements: applicants "must be an underrepresented high school student." "Underrepresented" is from the Equal Employment Opportunity (EEO) definition, which applies to women and minorities. However, the application does not provide the option for someone who identifies as white to apply regardless of gender.
Part of the concern about this hurdle lies in the fact that public universities host these programs. For example, the State University of New York (SUNY) participates in the program at two branches.
The Provost and Vice President for Academic Affairs from SUNY Oswego, Scott Furlong, says that while the school supports the program, they believe it "may be unfair" and would benefit all disadvantaged students. He went on to say the school would prefer the course to be more inclusive. As a result, SUNY Oswego plans to reassess involvement over the issue.
If a host school sees an issue here, it should raise a red flag for others — especially as there seems to be no comparable alternative program available for white participants. This issues a harmful message to students while also encouraging race-based divides.
In today's world, there is already enough racial tension. There is no need to add more, even if the underlying intentions were honorable.
Copyright 2021, USNewsBreak.com